Point to Ponder

"I have issues, but no problems" Nando Parrado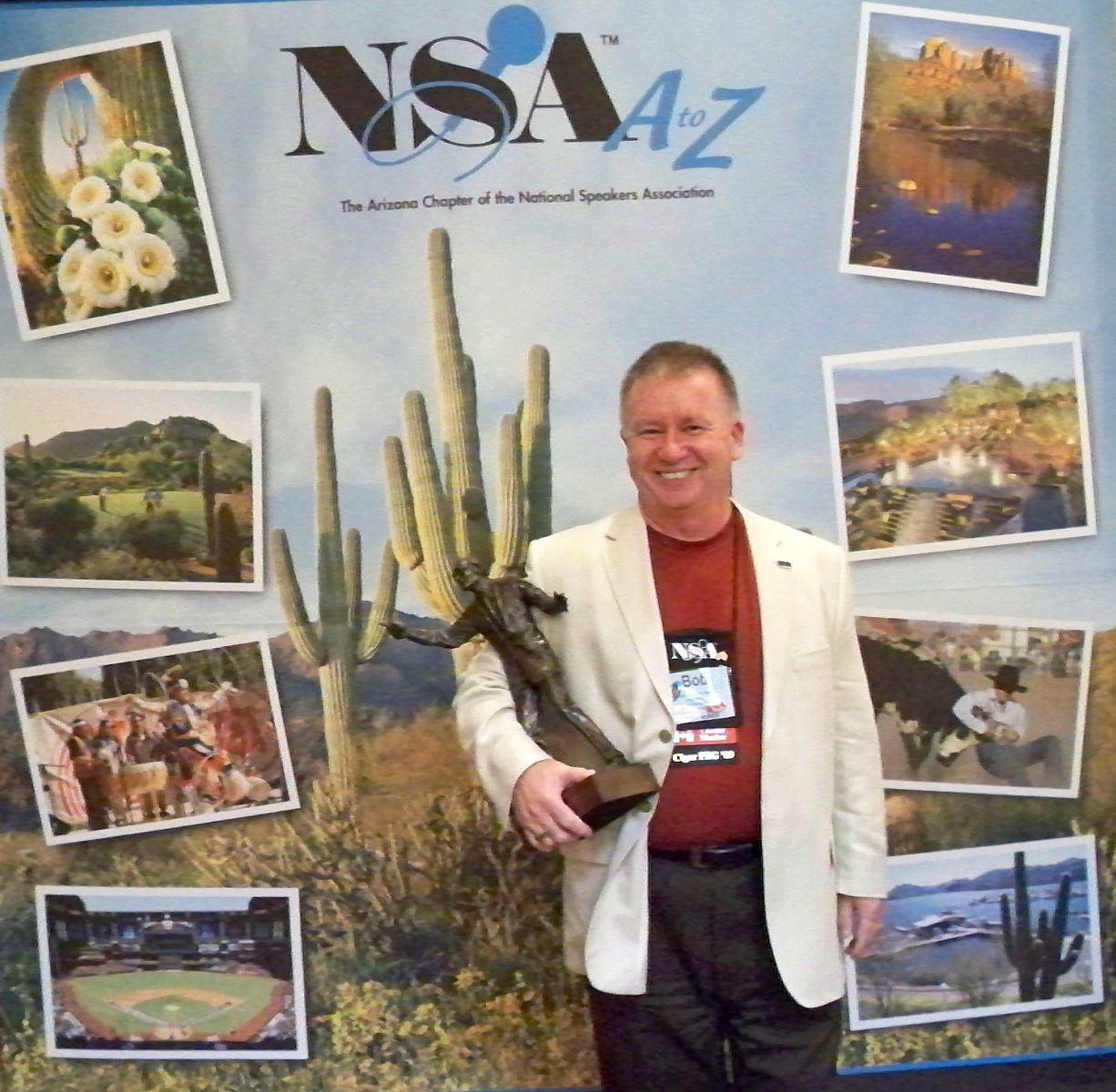 Bob pictured here at the NSA-Arizona booth (host chapter for the 2009 convention) holding the Cavett... most likely the closest I'll come to this covetted NSA award. Bob is a member of NSA-AZ in addition to his CAPS charter membership.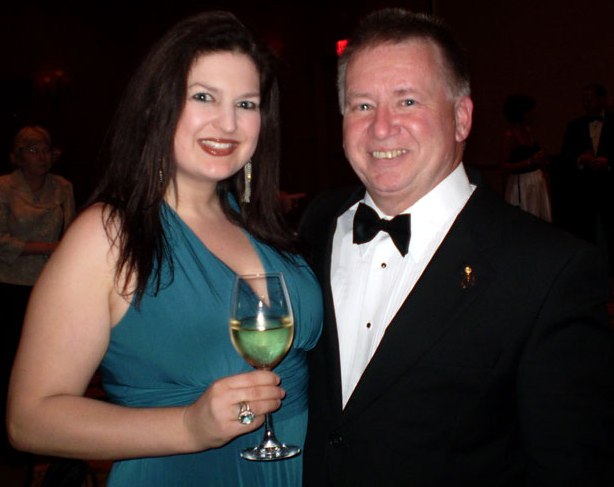 I recently returned from attending our National Speakers Association annual convention in Scottsdale, Arizona. Pretty warm... our coolest day was only 106F... with most days in the 110-120F range. Whew!
Even took a break or two to cruise on the Mariott's Lazy River with some fellow Canadians. Nice way to break the heat wave.
It was a great time to reconnect with colleagues and friends; a wonderful shared experience in refocusing our efforts in being better in what we do and what we share with our audience. Met some amazing new 'friends' too, like NSA-AZ member, Gilat Ben-Dor (pictured above at the CPAE banquet). Definitely worth the trip. Lots of thought provoking presentations, breakout sessions, and conversations enroute to events and sessions. Hmmmm. I love the people in this industry.

Here is a sheer contrast to the heat: For 72 sub-arctic freezing days and 72 even colder nights Nando Parrado (Miracle in the Andes) and his remaining teammates struggled to live and to survive after a tragic plane crash in the Andes Mountains. It was an experience that would change them forever. Only 17 survived and Nando lost many teammates as well as his mother and sister. Seeing and hearing his challenging struggle to live puts our day to day 'issues' into perspective. I'd had a long challenging day enroute to Phoenix for the annual NSA convention with canceled flights, taking a side trip to Vancouver instead of a direct flight... taking 12 hours vs. the scheduled 3 1/2. After hearing Nando on the second day of our convention, I realized I too had issues, but no 'real' problems.
One of the highlights of the convention: Opening night saw my friend Vince Poscente (former Olympic ski racer) take the stage and captivate them as well. The highlight of the evening, for me, was seeing his 11 year old daughter Alex Poscente, introduce him. She was amazing and she wrote the introduction piece herself. Told her, "I'm glad I will be retired before you enter the business". We both laughed. Following his presentation, Vince was bogged down with well wishers and his book table was un-manned. I invited Alex to come with me to sign books for her dad. She did, to her delight and that of each who purchased one. A very special young lady who got a real taste of what her dad does for a living. And she liked it!
It was fun observing her and her dad as she would autograph each book and then hand it to him for his... more so when so many told her "You were great up there... and your dad was ok too." with a smile. Later she told me, "You know, I kinda liked it when they said that." I told her, "I know your dad did!"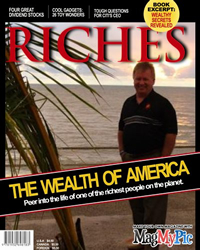 Just dropped off my application to renew my Canadian Passport
as I know I will not be going anywhere for the next couple of weeks. The old one was getting pretty full... only a couple of empty pages left. Smile... but it has been
well used
in the last year or two... and hopefully the new one will see a lot of the world too.
Talking with the folks from the Professional Speakers group in the Netherlands about speaking at their convention next March and the folks in India said something about next year.
I am very blessed to be able to do what I am doing and to have so many wonderful people in my life to share it and who encourage and push me past my comfort zone. One of the riches of this business is the amazing people who enrich my life.
This fun mag cover shows me last summer in Mexico. This year we will be working on the country place and taking a break to head to the Okanagan and the west coast. And a man can dream too.

Archives of past issues are available on our www.ideaman.net website.

---
Summer is a good time to relax, reflect and refocus. It is a great time to work 'ON' your business as well as 'IN' your business. It is a great time to make changes in your lifestyle to bring more energy, enjoy better health, and increase your connections and friendships. Enjoy this note from my friend and fellow encourager, Brian Tracy.
---
Seven Keys to High-Energy Living

By Brian Tracy

Energy is a key luck factor. For you to be at the top of your form, to be action oriented, fast moving, and extremely productive, you have to have high levels of physical and mental energy.

For you to be able to take advantage of all the possibilities around you and to have the continuous enthusiasm that keeps you and others motivated and moving ahead, you have to organize your life so that you feel terrific about yourself most of the time.

1. Eat the Right Foods
The first key to high energy is a proper diet. To perform at your best, you must eat the right foods, in the right balance, and in the right combination.Your diet has an inordinate impact on the amount of energy you have, how well you sleep, your levels of health and fitness, and your performance throughout the day and into the evening.

2. Watch your Weight
The second key to high energy is proper weight. Proper weight is essential for health, happiness, and long life. Being slightly under your ideal weight is best. As they say, you can never be too rich or too thin. If you are not happy with your current level of physical health, you need to set specific goals for yourself for the weeks and months ahead.

3. Exercise is Essential
The third key to high energy is proper exercise. The best activity for high energy and physical fitness is aerobic exercise. This type of exercise requires that you get your heart rate up into what is called the training zone three times per week. This training zone is about 120 to 160 beats per minute,depending on your age. You then keep it there for at least 20 minutes or more each session.
4. Get Lots of Rest and Recreation
The fourth key to high energy is proper rest. You need an average of seven to eight hours of sleep each night to be fully rested. You need to take off at least one full day each week during which you don't work at all. You should take regular mini-holidays of two or three days each, every couple of months.You should take one and two week vacations each year when you relax completely and get your mind totally off your work. (Editor's note: As you know, I am working on this one...smile.)

5. Develop a Positive Mental Attitude
The sixth key to high energy is the elimination of negative emotions. This can be the most important thing you do to assure a long and happy life. Your ability to keep your mind on what you want and off of what you don't want will determine your levels of health and happiness more than any other decision you make.

6. Start a Personal Mental Fitness Program
The seventh key to high energy is for you to go one a 21-day positive mental attitude diet, one day at a time. Resolve that, for the next 21 hours, you are going to keep your mind on what you want and keep it off the things you don't want. You are going to think and talk positively and optimistically about your goals, other people, and everything that is going on in your life.

7. Become a Personal Powerhouse
The more you practice the health habits we have talked about, the more energy and vitality you will have. The more you keep your conversation focused on your goals and on the things you want, the greater the amount of strength and power you will feel. You will be more alert and aware. You will feel more positive and action oriented in every situation.

Action Exercise
Resolve to become intensely action oriented from now on; whenever you get a good idea or something needs to be done, move quickly.
Brian Tracy has been empowering business professionals by sharing his knowledge all over the world. His techniques will allow you to reach your goals and achieve the unthinkable.
---
Last Minute News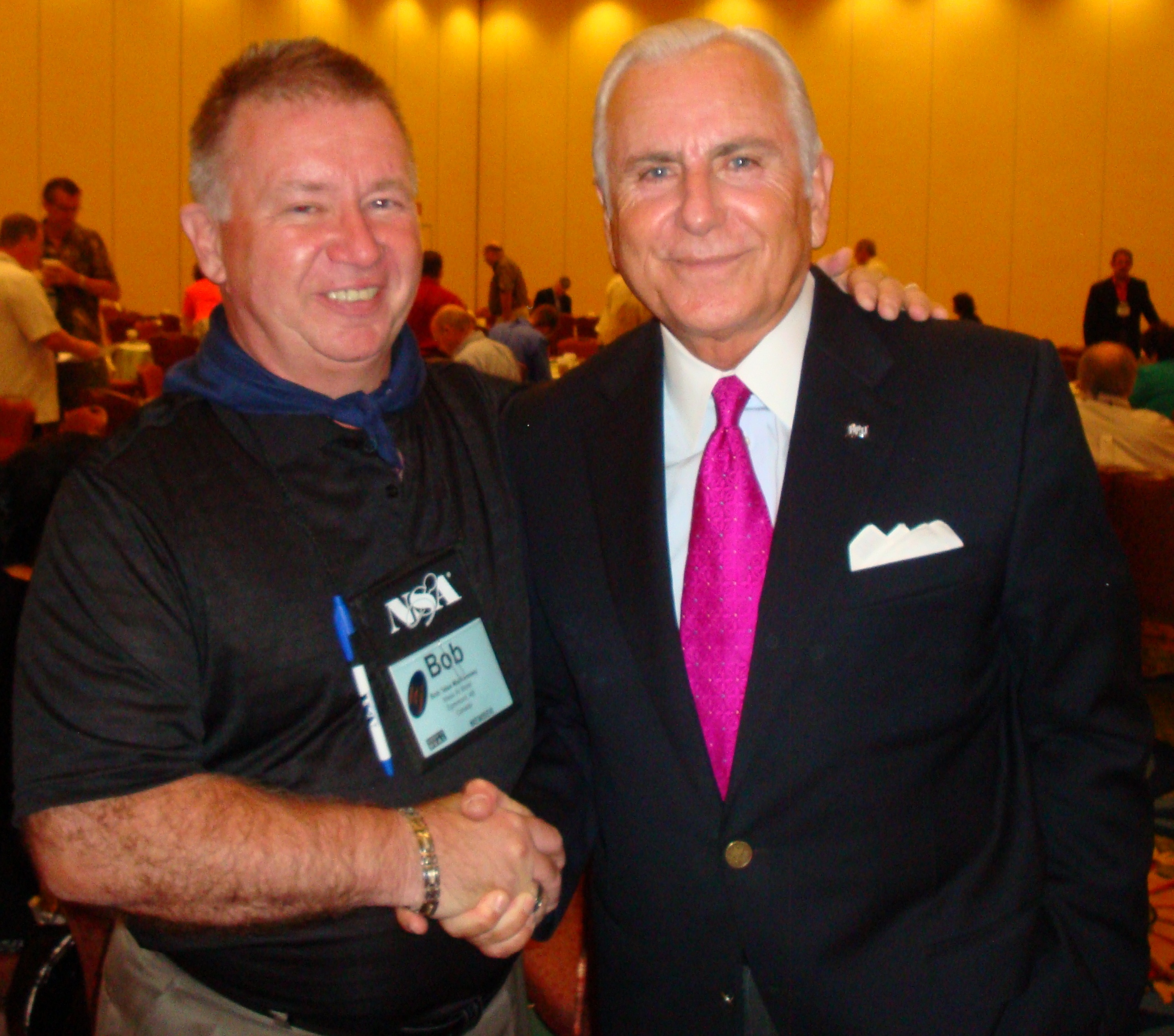 July was jumping:
We helped to move our daughter Amanda's stuff to Edmonton and saw her safely off to Australia. She is now in her 3rd week of teaching and loves it.
Went into the film studio to produce 20 more video clips.
Did an interview with Kit Grant for a CD going out to his Gold Member program. Great idea to keep them informed each month.

I spent the day sharing speaking tips with a group of leaders and supervisors for a large Pulp Plant in Peace River. Their director told me he saw a marked improvement in their contractor presentations the next day.
Board meetings for CAPS Foundation and our Editorial Board.

Following our dropping Amanda off at the airport in Calgary, we stayed over for a special bar-b-q hosted by Natasha and my Calgary CAPS friends in honor of our marriage.Natasha wanted to do this for quite awhile and we finally worked out a schedule that worked for everyone. Amazing evening with some great friends and colleagues.
Scottsdale for the annual NSA convention was amazing.
Moved the remainder of the 3 tons of bark mulch and prepped the ground level deck at our country place in Egremont... whew!

Bob pictured here with Nido Qubein, CSP, CPAE, Cavett, NSA Past President, and legend who was also a gracious co-author for both of our Foundational Success and Quantum Success fund raising projects.
August will be mostly at home: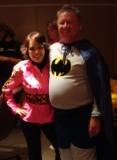 Other than working on websites, writing projects, promoting the Foundational Success project, and other working 'on' the business, we will be spending time at our Egremont place. Lots to do, with a new deck in the works, two arbours to build, lots of landscaping to finish, and perhaps a mojito or two on the deck.
Working with our US subscribers on renewals for year three of
Secret Selling Tips
.It is our privilege to play a part in helping these companies encourage and equip their sales teams to succeed, even in tough times.
We hope to get out to BC to visit friends in Kelowna, family in Langley, and in friends in Washington as well.

Speaking for Connections West (women entrepreneur's) breakfast for the WEBA group on the 7th in Edmonton at the request of my friend and fellow Drop Zone participant Catherine Vu. (Catherine and Bob pictured above at last year's Drop.)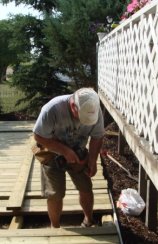 Finally finished the new ground level deck. Me and my big ideas
...lol. Started with the idea of building a base for our hexagon gazebo and expanded... now we have a ground level deck 32' x 12 ' which will be connected to the existing raised deck by a series of stairs. Then we'll redo the raised deck and install new railings.
It will be very nice to sit and enjoy a mojito (as we did on Sunday evening) and chat.
Lots of work around the place. Irene has uploaded some pictures of the yard and the deck on her Facebook.
Just as you need a plan when making improvements around the house, you need to work 'on' your business or career from time to time.
---
Thanks for reading

Bob 'Idea Man' Hooey would be pleased to be a part of your success team and to work with you to help make your conference, meeting, or training event a success.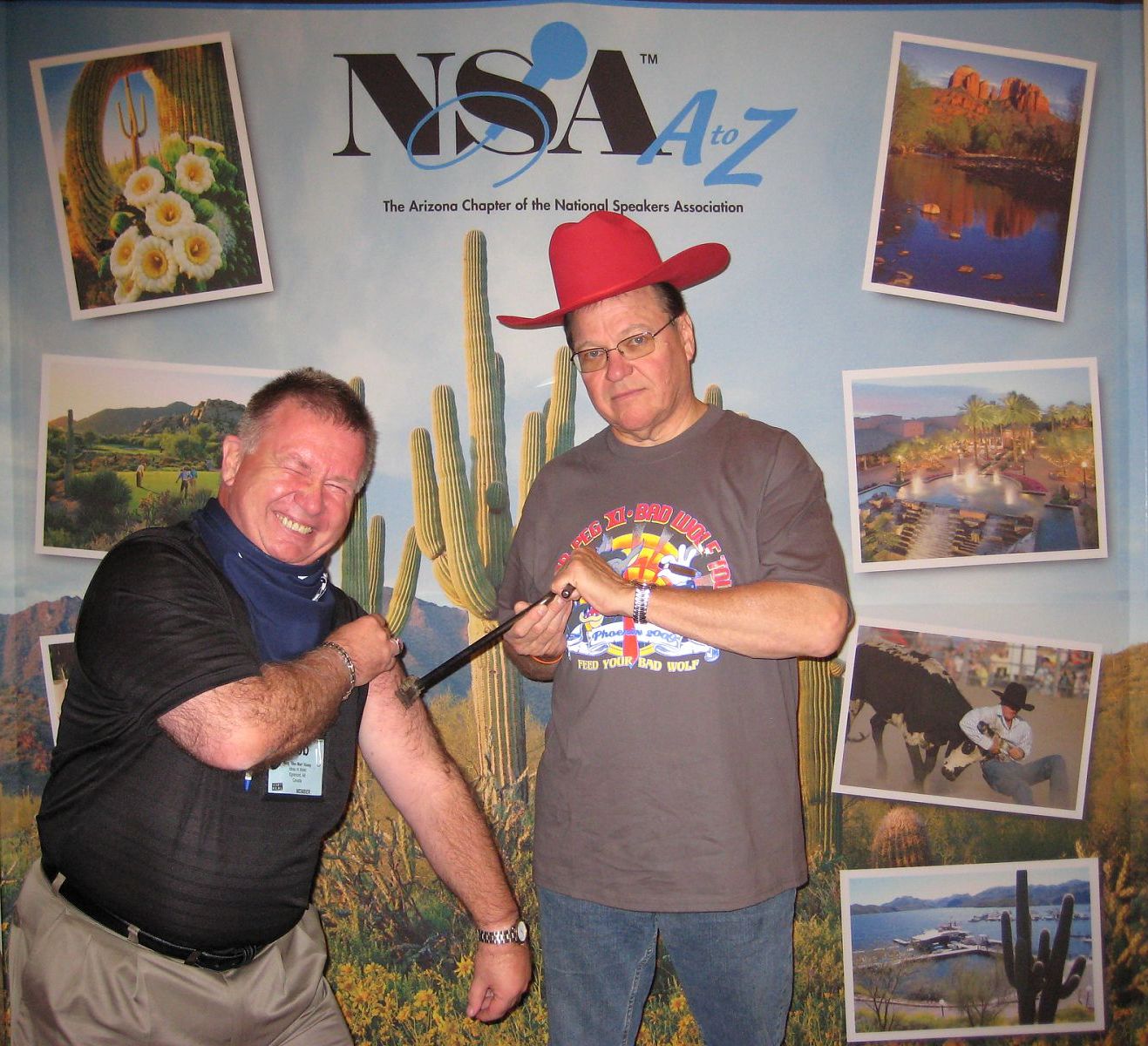 For more information about customized keynotes, professional and personal leadership training and coaching, or seminars/retreats, please visit
http://www.ideaman.net
or call our Creative Office at:
(
780) 736-0009
for availability.
Ask about a customized conference, coaching or training package to suit your specific career, company, or organizational needs.
Ask about our innovative leadership and/or sales leaders' motivational training programs.
*****
Bob pictured here with NSA humorist Dale Irvin who is making sure Bob understands first hand the concept of "Brand NSA".
If you are new to our Ideas At Work! family, welcome aboard. We publish this monthly e-zine to share ideas and keep in touch with our friends, readers and audience members who wanted to remain in contact and share in the lessons we acquire along the way.
You are receiving this E-zine because someone (we hope you) subscribed. At any time, simply follow the To unsubscribe or change subscriber options visit: link at the end of this email. Please pass this issue along to anyone you think will gain some benefit from reading it. If you want to continue getting this on a monthly basis, simply do nothing.
If you have gotten this copy as a forward from one of your friends and want a copy of your own, simply follow this link and give us your email address. Our service - aweber - automatically does the rest. You will need to confirm your subscription though a link from aweber to activate your subscription.
---
Follow link for Privacy, Copyright and Policies

What's New!

10 months and still growing stronger. Wow!

Foundational Success is gaining momentum as fellow speakers are beginning to share it with their contacts.
---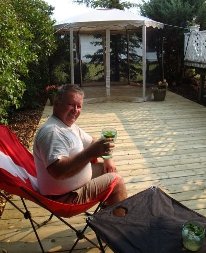 About Bob

Bob is a professional speaker, author, leadership, sales, and business success expert.




He is proud to be an active professional member of these amazing groups of people dedicated to polishing their craft and to better serving their clients and audiences.

Bob is the co-founder and a past president of CAPS Vancouver, an honorary founding member of CAPS Sask., an honorary member of CAPS Halifax, as well as being an active member of CAPS Edmonton. He served as CAPS National Director (2000-2002).

He would be happy to discuss how he can work with you to equip and motivate your leaders, their teams, sales teams, or volunteers to grow and to succeed.

Call him today at 1-780-736-0009 to explore leveraging his innovative Ideas At Work with your organization.

Ideas At Work!
10 Creativity Corner
Egremont, Alberta T0A 0Z0, CANADA