"Everyone is born a genius, but the process of living de-geniuses them." Buckminster Fuller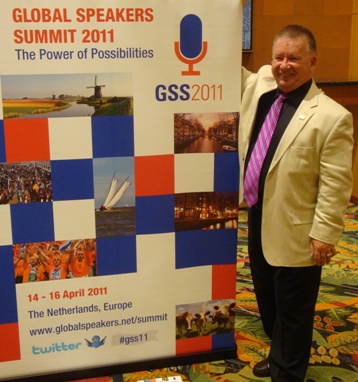 Too many people today needlessly suffer from comparing themselves to other people and seeing their skills in action tends to make them focus on their own lack of skills. They are quick to sell themselves short or to downplay their own skills or genius. Yes, I said genius.
For at least the last decade I have been challenging people to unleash their own genius and apply the creativity inside of them to building and creating a better life, a more productive career, a more profitable or well run organization. In fact one of the programs I conducted in Vladivostok, Russian Far East was on Creativity.
I just finished reading a book from the creative mind of Dr. Wayne W. Dyer on The Power of Intention which touched on this area in Chapter 14. I decided I would draw from it and whet your appetite for August. Pick it up and make it a must read and, more importantly, a must apply book before the fall.
Wayne quoted Dr. David Hawkins from Power vs. Force: "Until one acknowledges the genius within oneself, one will have great difficulty recognizing it in others."
You have the power of genius inside of you... and you have the key to unlock it and unleash it in a world that so desperately needs it, and you!

---
Dr. Wayne W. Dyer's ten step program for putting this into reality: "It is my intention to: appreciate and express the genius that I am."


Step 1: Declare yourself to be a genius.

Step 2: Make a decision to listen more carefully to your inner insights, no matter how small or insignificant you may have previously judged them to be.

Step 3: Take constructive action toward implementing your inner intuitive inclinations.

Step 4: Know that any and all thoughts that you have regarding your own skills, interests, and inclinations are valid.

Step 5: Remind yourself that aligning with spiritual energy is how you will find and convey the genius within you.

Step 6: Practical radical humility.

Step 7: Remove resistence to actualizing your genius.

Step 8: Look for the genius in others.

Step 9: Simplify your life.

Step 10: Remain humble while staying in a state of gratitude.

He ends this particular chapter with a quote from Ralph Waldo Emerson, "To believe in your own thoughts, to believe what is true for you in your private heart of hearts is true for all men (and women) - that is genius."

The above was excerpted from The Power of Intention by Dr. Wayne W. Dyer


I have seen people in acts of creation, of genius if you will, who have no idea of their own brilliance... and often, when I point it out, they will downplay their brilliance.

STOP downplaying your gifts, your skills, and your brilliance. Shine forth and be a mirror to the world so they too may begin to shine. I realize I am preaching to myself at this point as well.


Until next month.

PS: I had the privilege of opening in Vancouver, BC for Dr. Wayne early in my career as a speaker. I got a call from a client who was sponsoring his event the night before asking me to step in when the speaker from Toronto was unable to come. He was very gracious when we met and later in the day had some very encouraging remarks on my performance. His wisdom and kindness made a positive impact on my life.

And, as well one of the audience member's husband was looking for a host for a 3 day program later that spring which I did. I also did a follow up program in Cancun that next December. You never know when you shine where your light will lead you.




Archives of past issues are available on our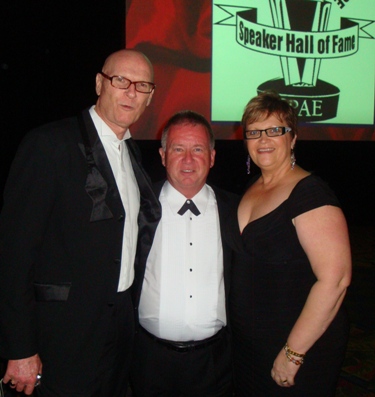 NSA Orlando
was a real treat this year. Had the chance to hear and observe some amazing speakers from the main platform; sat in on some thought provoking concurrent sessions; sat in on two great meet the experts sessions with Dr. Terry Paulson, CSP and Vickie Sullivan. Got my brain working on some new ideas to expand our business and to extend new offerings and services for potential clients.
Lots of hugs and laughs with my speaker colleagues from around the world. This is frequently the best part of attending an NSA, CAPS, or GSF event. It really is about the people. I tell people, "I'm only here for the hugs!" I know I will learn something to help me be a more effective presenter and/or expand my business. Pictured here with Lindsay and Debby Adams. Lindsay just retired as the International President for the Global Speakers Federation. We've become great friends.

Making some changes to our various websites and have some new sites and concepts under development. Working with my CAPS friend
Debra Kasowski
to write and publish
Pocket Wisdom for the Millionaire Woman
. We hope to have it out in September. It will be the 5th in our series of what will eventually be at least a dozen.
Working with a client from BC who bought our CAPS Foundation Mentorship Package. Amazingly enough it was the first package sold and went within the first hour after the email went out from CAPS National.
Irene and I love being able to sit and have a meal on the new deck and to have people drop in for a visit. We are expanding and building two new garden plots...
I've been digging boulders from the one plot. Who knew they were there, and so many. Going to be great as we continue creating our retirement retreat place. Am learning how to use a new tool - a lively rototiller with one speed - full speed ahead.
Follow this link for video.
---
Thanks for reading


Bob 'Idea Man' Hooey
would be pleased to be a part of your success team and to work with you to help make your conference, meeting, or training event a success.
For more information about customized keynotes, professional and personal leadership training and coaching, or seminars/retreats, please visit
http://www.ideaman.net
or call our Creative Office at:
(780) 736-0009
for availability.
Building a business is very much like creating a garden. It takes lots of work at the beginning, but the end results are so worth it.
Ask about a customized conference, coaching or training package to suit your specific career, company, or organizational needs.
Ask about our innovative leadership and/or sales leaders' motivational training programs.

*****
If you are new to our Ideas At Work! family, welcome aboard. We publish this monthly e-zine to share ideas and keep in touch with our friends, readers and audience members who wanted to remain in contact and share in the lessons we acquire along the way.
You are receiving this E-zine because someone (we hope you) subscribed. At any time, simply follow the To unsubscribe or change subscriber options visit: link at the end of this email. Please pass this issue along to anyone you think will gain some benefit from reading it. If you want to continue getting this on a monthly basis, simply do nothing.
If you have gotten this copy as a forward from one of your friends and want a copy of your own, simply follow this link and give us your email address. Our service - aweber - automatically does the rest. You will need to confirm your subscription though a link from aweber to activate your subscription.
---
Follow link for Privacy, Copyright and Policies