Point to Ponder


"I must create my own system or be enslaved by another man's. My business is not to reason and compare; my business is to create." William Blake


I think, deep down, each of us wants to be 'creative' and to bring our dreams into reality. We were naturally curious and creative as kids and sadly many of us put that creativity away as we get older. Or, worse, we have our role models drain it from our souls by their negativity and criticism.

I don't know about you, but I love seeing something come into being that was only an idea. For example:

...and the list goes on.

I admit I love to create, whether it is an article that is published in a publication; our monthly ezine; an interesting, engaging presentation or training session; a new publication or style of publication like our Pocket Wisdom series; a fun trip with my wife, Irene; working on our place in Egremont creating multilevel decks and flower gardens; and of course, creating a loving relationship with the most important woman in my life, Irene.

What I truly enjoy is being a creative partner in helping people succeed. I have to admit that revs my engine big time. When I see someone succeed and know I had a small part in directing, coaching, or cheering them on, I get a sense of satisfaction that is hard to express.

If you can envision it , you can create it! It takes discipline and sometimes persistence to overcome obstacles, including your own doubts, but you can make it a reality.

Until next year, create the most wonderful holiday season possible for you and your family. Invest the time with the most important people in your life. Create time to work on your business and career, not just in it. Create time to dream and let those dreams inflame your passion for living life as an adventure.

This has been an amazing year for us: here are a few highlights.



Bob 'Idea Man' Hooey

Creative Lead



Archives of past issues are available on our www.ideaman.net website.

---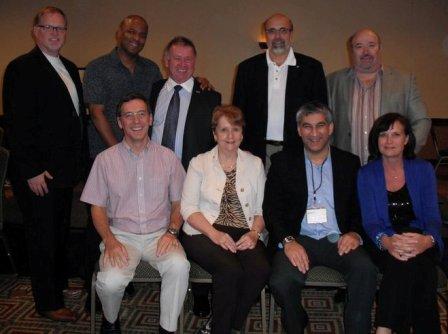 One of the joys of being on the NSA Chapter Leadership Council was facilitating at the annual CAMP NSA training for incoming presidents. Ever since the year I attended in 1999, NSA has graciously opened its doors to my fellow Canadian Leaders.
I had the pleasure of surprising and welcoming them as they got off the bus at NSA Headquarters. We had leaders join us from Singapore and South Africa as well. Pictured here are leaders from our Ottawa, Toronto, Winnipeg, Edmonton, and Calgary Chapters as well as our incoming CAPS National President and our Chapter Liasion director. Joining us was Kristen Arnold (front row on the right) who is the current NSA President and also an honorary member of CAPS Halifax (as am I, smile).
---
Miracles Happen When You Care
by Roz Usheroff

Become Your Personal Best

As I watched the 33 miners being rescued from what seemed like their tomb below the Chilean desert, I felt like I was watching the most riveting TV reality show ever produced. After 69 days, viewers were mesmerized by the climax of happy reunions.

The lessons are yet to unfold, but what became clear to me was that you didn't need to understand the language to experience the miracle of watching true teamwork at its best. Miraculously the world came together to witness people working together for a common purpose to save the lives of the miners 2000 feet underground. We felt the kinship with the miners and learned that anything is possible when people give unconditionally, embrace hard work and share a common goal. Although I did nothing personally to contribute to this miracle, I believe that I am better for the experience because I learned what can happen when failure is not an option.

This article is a dedication to the heroes in Chile and the realization that whatever your role in your team or company, collectively we all count. We all have an opportunity to make a difference in the work we do daily. Combining expertise and an unrelenting focus on giving of yourself will make your work more meaningful and give you a reason to celebrate.

In these challenging times, your success will depend on the attitude you choose daily and how you decide to embrace change. The success you experience in your career will depend on the choices you make every day. You don't get to vote on how you are perceived. How others see you is their reality, no matter what you might have intended. As I have explained to my clients, how others respond to you as a team member will depend entirely on their experience of you.

Below are strategies to help you demonstrate the kind of personal leadership that will serve you in your career. As we witnessed in Chile, looking at what's really important and having the courage to do what is right can make anything possible.

Take ownership of others' perceptions of you

First, have the courage to be self-reflective. You can't strengthen your personal brand if you don't take a good, hard look in the mirror and do it continually.

Second, be proactive and conduct market research to learn what people say about you when you leave a room. Seek feedback from trusted colleagues so you'll know your own blind spots. Ask how you are perceived and see if it matches your own vision.

Don't stretch yourself too thin

Are you investing time in the right things? I've often observed talented individuals becoming derailed in their careers due to pressures to speed up, overly achieve, and win at all costs. Yes, we are often caught up in "Catch 22" situations. We want a balanced life, but can get overwhelmed with the pressures to produce and the emails that continue to stream throughout the weekend. If you are stretching yourself too thin, you are probably diluting your brand.

Learn to pace yourself and take the time to rekindle your energy. Negotiate what you can do well in the time that you have available because when you are stressed out you are probably no joy to work with. Walk away from issues that are none of your business.

Keep your eye on the road

Make conscious decisions on the values you will honor. Do not put on the backburner your people skills and the necessary time to show that you care about others. Ask yourself: What did I do to make a difference? How am I adding value to my colleagues? Looking to the future, what can I do more of to honor others? How can I make my workplace better for my direct reports?

Start treating everyone like a guest in your home. You will always showcase the best of who you are when you assume "host behavior."

Manage your reputation by choosing a positive disposition

Manage your personal brand to comfortably fit in, but also naturally stand out so that you will be noticed. Through word of mouth, your brand creates your reputation which attracts the best projects. Your personality attracts the best people to work with. Your expertise attracts sustaining recognition. Your reputation is defined by your disposition. Don't treat your disposition like a force of nature -- something you only think about when it's a disaster. Being upbeat one day and moody the other is a choice, so honor consistency.

Show that you care

Everything you do counts. Don't underestimate the power of acknowledgements and a caring gesture. Return to the basics of writing personal notes to recognize others. Send letters (not emails) of appreciation to internal/external customers to express your pleasure in working with them.

Remember special days; not just birthdays, but also milestones for people working in the company. You will be appreciated just by remembering with the smallest gesture.

Be available and dependable, even if you deem your customers or colleagues as "high maintenance." If you put yourself in their shoes, you might just find that their problems are just situations to manage.

Become a champion of others

Do you make yourself available to others without making them feel as if they are imposing? Do you share your wisdom with those who aren't necessarily in your chain of command?

Create opportunities for others to shine. This will help you to build a reputation for spotting the right talent for the organization. You begin to set an example of the kind of behavior you expect from others because you model it yourself.

Find meaning in what you do every day

The attitudes, courage and optimism of the Chileans have inspired me and refocused my priorities. I know I have a long way to go, but I am sold on the power of teamwork and the power of human kindness. As my mother often says, you get out what you put in. So give unconditionally. Miracles do happen.

Warm regards,


Roz

(c) 2010 Roz Usheroff, All rights reserved. Used with the kind permission of the author. Visit

Roz's website

for more information on this amazing friend and lady.
---
Last Minute News
December sees one more trip to the Edmonton International Airport enroute to our 14th annual CAPS Convention in Montreal. Wow, has time flown. Going to be a great weekend reconnecting with speaker friends and collegues, meeting new friends, and learning a few things which will help me serve my clients more effectively and fun a few more trips.
December will also be Michael's first trip outside of Western Australia. Michael is Amanda's finance and an amazing young man who is traveling way north to meet the rest of the family and experience his first real 'winter'.
December will be a time to work on the business with new writing projects, web site redesigns, and working on applying some of the ideas I learned in Phoenix and Montreal.
December will also be a time to spend time with Irene and our new 'kids' who are growing in leaps and bounds and exploring more than we like at times.
December will also be a time to reflect on the amazing people, like yourself, who have enriched our lives this year.

Remember the reason for the season, don't get too caught up in the commercialized version. Give the gift of yourself to your family and friends.
---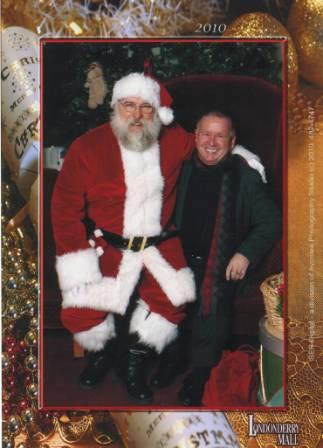 Christmas is a time for family, friends and for sharing gifts.
As we move into December we see our retailers whipped into a selling frenzy. This is the time they see spikes in their sales as people frantically search for gifts for friends and family.
There are times when shopping is actually fun, but for the most part it can become just another a chore.
As I finish edits to this last e-zine for 2010, I am reminded of some of the valuable gifts I have received this year:
Your continued friendship and support over the year.
A wife who loves me and is my partner and greatest cheerleader.
The privilege of being able to travel the world sharing ideas and challenging people to move out of their comfort zones into their winners zone.
So, from myself and Irene, and of course my long time friend (my whole life!), the very merriest of Christmas seasons and an amazing New Year.
Let's make 2011 a year to marvel at when we look back over what we have accomplished.
---
Thanks for reading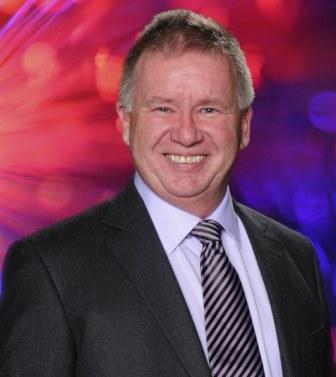 Bob 'Idea Man' Hooey
would be pleased to be a part of your success team and to work with you to help make your conference, meeting, or training event a success.
For more information about customized keynotes, professional and personal leadership training and coaching, sales success seminars, or retreats, please visit
http://www.ideaman.net
or call our Creative Office at:
(780) 736-0009
for Bob's availability.
Picture by Flash Gordon Murray - Scottsdale, AZ

I belong to the NSA-Arizona chapter, but am seldom able to attend a meeting. They moved their November meeting to accomodate the CAMP NSA event and I was able to visit. Membership bonus for that evening was having a professsional photographer on site if you wanted to update your profile. I took advantage of this offer and he made me look good.
Ask about a customized conference, coaching or training package to suit your specific career, company, or organizational needs.

Ask about our innovative leadership and/or sales leaders' motivational training programs.

*****
If you are new to our Ideas At Work! family, welcome aboard. We publish this monthly e-zine to share ideas and keep in touch with our friends, readers and audience members who wanted to remain in contact and share in the lessons we acquire along the way.
You are receiving this E-zine because someone (we hope you) subscribed. At any time, simply follow the To unsubscribe or change subscriber options visit: link at the end of this email. Please pass this issue along to anyone you think will gain some benefit from reading it. If you want to continue getting this on a monthly basis, simply do nothing.
If you have gotten this copy as a forward from one of your friends and want a copy of your own, simply follow this link and give us your email address. Our service - aweber - automatically does the rest. You will need to confirm your subscription though a link from aweber to activate your subscription.
---
Follow link for Privacy, Copyright and Policies
Bob will be included in a new Men on a Mission online publication to be launched in January 2011. It is being published by Women's Empowerment Canada Magazine.



Bob actually sitting outside on the patio by the pool during CAMP NSA in Arizona. It was so warm compared to the minus 22C that same day back home in Alberta.

---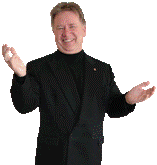 About Bob

Bob is a professional speaker, author, leadership, sales, and business success expert




He is proud to be an active professional member of these amazing groups of people dedicated to polishing their craft and to better serving their clients and audiences.

Bob is the co-founder and a past president of CAPS Vancouver, an honorary founding member of CAPS Sask., an honorary member of CAPS Halifax, as well as being an active member of CAPS Edmonton. He served as CAPS National Director (2000-2002).

He would be happy to discuss how he can work with you to equip and motivate your leaders, their teams, sales teams, or volunteers to grow and to succeed.

Call him today at 1-780-736-0009 to explore leveraging his innovative Ideas At Work with your organization.

Ideas At Work!
10 Creativity Corner
Egremont, Alberta T0A 0Z0, CANADA