Point to Ponder
Confidence about Credibility

By Bob 'Idea Man' Hooey

"No one gets taken seriously in this world unless he or she has credibility. Not credibility about brilliant ideas or heroic deeds, but credibility about daily habits and performance."
A successful and sustainable career or business is built on established credibility.
Your clients, employers, and co-workers want to be able to trust and rely on you to do what you say you'll do - when you say you'll do it. As you read through these 4 credibility factors (below), pause, and ask:
How would you rate yourself and your co-workers or staff in these areas?
Are there areas in which you see improvement needed?
Here are the four basic ways in which we establish our credibility:

Time is the most valuable commodity we have. It is precious in that it is finite and cannot be banked or saved - it must be used wisely.
When you devalue my time - you devalue me! Show me I can count on you to be there, and I begin to trust you.
Follow-through and doing what you say is rare. Often, based on experience, we expect to be disillusioned, to be lied to and disappointed. When we aren't, we are pleasantly surprised and your credibility soars. Under promise and over deliver!
What a nice surprise, when we discover that you actually finish what you start. What a difference this makes in the corporate field.
This sets you apart from your competition. Resolve to start and complete what you commit to doing if you want to build a successful business or career.
Saying please and thank you
Common courtesy is not that common. As individuals, we are often treated with a lack of civility or respect. Show appreciation for people and their willingness to deal with you. This will serve you well and win loyalty.
These simple points may seem self-evident. Failure to observe them is the biggest cause of loss of credibility in our relationships.
In an increasingly competitive global economy your clients want to feel special. They want to be able to trust you.
More so, with increasing competition, credibility is a career survival and business-building tool.
How would you rate yourself and your company in this area?
How would you change what you're doing now to ensure they get that opportunity?
© 2011 Bob 'Idea Man' Hooey www.ideaman.net Bob is the prolific author of 10 business and leadership books and a frequent contributor to North American consumer, corporate, association, online and trade publications. Visit: www.SecretSellingTips.com
Archives of past issues of Ideas @ Work! are available on our
www.ideaman.net
website. We will be adding archives of Bob's Mid-month Musings as well.
---
Your credibility and reputation are your most valuable assets. Your career. leadership, sales, and even your organizations success are build and maintained on trust. Keep a check on what you say and do - your clients and co-workers do. So do those you report to...
---
Follow this link to watch this month's video: We continue with another 5 presentation success tips just for you.
If your career or success depends on your ability to persuade an audience or buyer, these five tips on effective sales and business presentations will help you understand how to structure your presentation for maximum effect.
Keep it short: Time is precious and more so as you move up the leadership chain. So too with your clients in a sales situation. Value their time and keep your presentation simple, short and to the point.
Know your audience: Do your homework in advance so you can tailor or customize your presentation (sales, informative, interview, etc) to your client audience and get and keep their interest.
Use visuals to add interest: Pictures, props, visuals help your client or audience get the point in a shorter period of time.
Get them involved: Client or audience involvement and interaction is essential in this very competitive arena. If you have figures to be worked out, ask them to do so. Remember, if it is their data, they trust it and give it more credibility.
Start and end on time! I can't emphasize this one enough. If you ask for 15 minutes of someone's time you'd better be closing your mouth and your briefcase on or before the 15-minute mark. This is what separates the professionals from the mediocre performers.
Remember, your clients and business leaders are busy. You need to be clear and concise to win and keep their attention. Start strong, present value, and conclude with impact.
---
Last Minute News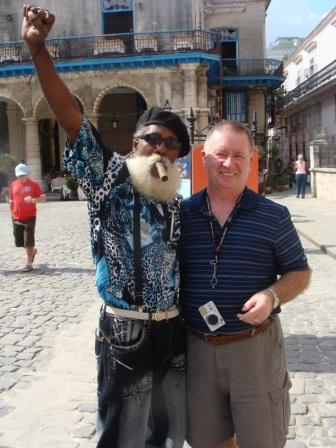 Irene and I had a wonderful break from winter and work in Cuba. See the pictures to get a sense of our adventure. What a wonderful place and the people have an amazing attitude in spite of having very little compared to what we enjoy. If our attitudes were proportional to what we have - we as North American's should be over the moon in gratitude.
My 1st webinar for The Business Link went well... 1st of a series with 3 more to go this month and next.
Working on some writing projects as well as following up with potential clients for speaking engagements. Going to be an amazing spring.

---
Thanks for reading


Bob 'Idea Man' Hooey
would be pleased to be a part of your success team and to work with you to help make your conference, meeting, or training event a larger success. For more information about customized keynotes, professional and personal leadership training and coaching, or seminars/retreats, please visit
http://www.ideaman.net
or call our Creative Office at: (780) 736-0009 for availability.
Ask about a customized conference, coaching or training package to suit your specific career, company, or organizational needs.


Ask about our innovative leadership and/or sales leaders' motivational training programs.
*****
If you are new to our Ideas At Work! family, welcome aboard. We publish this monthly e-zine to share ideas and keep in touch with our friends, readers and audience members who wanted to remain in contact and share in the lessons we acquire along the way.
You are receiving this E-zine because someone (we hope you) subscribed. At any time, simply follow the To unsubscribe or change subscriber options visit: link at the end of this email. Please pass this issue along to anyone you think will gain some benefit from reading it. If you want to continue getting this on a monthly basis, simply do nothing.
If you have gotten this copy as a forward from one of your friends and want a copy of your own, simply follow this link and give us your email address. Our service - aweber - automatically does the rest. You will need to confirm your subscription though a link from aweber to activate your subscription.
---
Follow link for Privacy, Copyright and Policies
---
We have added this new Mid-month Musings for 2011. Often Bob has ideas or motivational thoughts that just can't wait. So we decided to add a shorter message mid month.
---
Connect with Bob:

---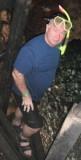 Cuba 2011 Pictures
Cars of Cuba
Please note, Facebook was having problems with the links... hopefully they work when this is sent. We'll share more pictures in our March issue.
---
About Bob

Bob is a professional speaker, author, leadership, sales, and business success expert




He is proud to be an active professional member of these amazing groups of people dedicated to polishing their craft and to better serving their clients and audiences.

Bob is the co-founder and a past president of CAPS Vancouver, an honorary founding member of CAPS Sask., an honorary member of CAPS Halifax, as well as being an active member of CAPS Edmonton. He served as CAPS National Director (2000-2002).

He would be happy to discuss how he can work with you to equip and motivate your leaders, their teams, sales teams, or volunteers to grow and to succeed.

Call him today at 1-780-736-0009 to explore leveraging his innovative Ideas At Work with your organization.

Ideas At Work!
10 Creativity Corner
Egremont, Alberta T0A 0Z0, CANADA