Point to Ponder
"We shall fight on the beaches, we shall fight on the landing grounds,
we shall fight in the fields and in the streets, we shall fight in the hills;
we shall never surrender..."
Have you ever suffered a set-back, defeat, or been stuck on a detour in your career, company, or community involvements? Have you ever had one of those days when you felt just a bit disillusioned and down? Have you ever felt like you were alone in your battles and wanted to throw in the towel?

I have and I'm sure everyone who has achieved any level of success has gone through several dark seasons of the soul enroute to their success.



Recently my friend Michel Neray (

www.neray.com

) and I chatted about this...

He said,

"Sometimes the hardest thing is to figure out whether you are doing the wrong thing and that's why you're not getting the result you want, or you're doing the right thing and you simply have to give it more time. There's no guru or simple formula to help you figure it out -- you just have to let your heart, head, and gut battle it out, and then do whatever wins out."


Taking inspiration from someone who has experienced seemingly overwhelming odds might provide a small inspiration in your situation. For example:

The date was June 4th, 1940 (68 years ago today) and it was painfully clear that France was about to collapse under the military might of Nazi Germany. There was still an Anglo-French alliance, of sorts. The United States was still keeping its neutrality and it was obvious that Britain stood to all intents and purpose - alone. How would you like to deal with that less than 3 weeks after being given this leadership role following the resignation of Prime Minister Chamberlain on May 10th, 1940.

This is exactly the situation Sir Winston Churchill took on and this famous quote was from his June 4th speech delivered in the house of commons to gain their support and to rally the support of the British people.

He did not gloss over the challenges or the strength of their enemy; in fact he was more than accurate concerning their abilities and their intent. He did however speak to the soul and the commitment to fight this enemy for how ever long it took.


How solid is your commitment to your growth, your career, and your success?

How committed are you to fighting through and giving it what ever it takes to reach your goals and to see your ideas become reality?
How committed are you to dealing with the challenges enroute to proving to yourself, your family and your friends, that you have what it takes to be a winner?
Here is the quote in its full context:

"Even though large tracts of Europe and many old and famous states have fallen or may fall into the grip of the Gestapo and all the odious apparatus of Nazi rule, we shall not flag or fail.

"We shall go on to the end, we shall fight in France, we shall fight on the seas and oceans, we shall fight with growing confidence and growing strength in the air, we shall defend our Island, whatever the cost may be, we shall fight on the beaches, we shall fight on the landing grounds, we shall fight in the fields and in the streets, we shall fight in the hills; we shall never surrender, and even if, which I do not for a moment believe, this Island or a large part of it were subjugated and starving, then our Empire beyond the seas, armed and guarded by the British Fleet would carry on the struggle, until, in God's good time, the New World, with all its power and might, steps forth to the rescue and the liberation of the Old."

And fought they did and they won. You can too!

Take a fresh look at the challenges you face and dig deep into your courage and conviction to fight again and to win.

(c) 2008 Bob 'Idea Man' Hooey
---

What ONE coffee can do!

Quick note from Bob: I took the liberty of quoting directly from the company website for this very special day. Go out and buy a coffee to support the kids.

"Wednesday, June 4th, 2008, is a special day for Tim Hortons store owners, staff and customers. It's Camp Day - the one day a year when 'every penny' raised from coffee sales at participating Tim Hortons stores across Canada and the United States, will be donated to the Tim Horton Children's Foundation.
What One Cup of Coffee Can Do
Every time a customer buys a coffee at Tim Hortons on Camp Day they will help send over 13,000 kids - who could otherwise not afford it - on the camping adventure of a lifetime. All children who attend the Foundation's camp sessions are selected from within the communities where Tim Hortons stores are located. Tim Hortons store owners work closely with local youth organizations and schools to select appropriate children, between the ages of nine and 12, to attend a 10 day summer camp session or seven day winter camp session." Read the complete article on the Tim Hortons Website.
---
Lessons in Life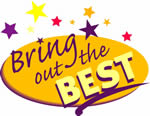 For over 7 years, Regia Brett was a columnist at The Beacon Journal in Akron, Ohio. During that time, she was diagnosed and successfully treated for breast cancer. Regina is now a columnist for The Plain Dealer in Cleveland, Ohio. Her column runs on Sunday, Wednesday and Friday.

Lessons in Life

by Regina Brett

To celebrate growing older, I once wrote the 45 lessons life taught me.

It is the most requested column I've ever written.

My odometer rolls over to 50 this week, so here's an update:

1. Life isn't fair, but it's still good.

2. When in doubt, just take the next small step.

3. Life is too short to waste time hating anyone.

4. Don't take yourself so seriously. No one else does.

5. Pay off your credit cards every month.

6. You don't have to win every argument. Agree to disagree.

7. Cry with someone. It's more healing than crying alone.

8. It's OK to get angry with God. He can take it.

9. Save for retirement starting with your first paycheck.

10. When it comes to chocolate, resistance is futile.

11. Make peace with your past so it won't screw up the present.

12. It's OK to let your children see you cry.

13. Don't compare your life to others'. You have no idea what their journey is all about.

14. If a relationship has to be a secret, you shouldn't be in it.

15. Everything can change in the blink of an eye. But don't worry; God never blinks.

16. Life is too short for long pity parties. Get busy living, or get busy dying.

17. You can get through anything if you stay put in today.

18. A writer writes. If you want to be a writer, write.

19. It's never too late to have a happy childhood. But the second one is up to you and no one else.

20. When it comes to going after what you love in life, don't take no for an answer.

21. Burn the candles, use the nice sheets, wear the fancy lingerie. Don't save it for a special occasion. Today is special.

22. Over prepare, then go with the flow.

23. Be eccentric now. Don't wait for old age to wear purple.

24. The most important sex organ is the brain.

25. No one is in charge of your happiness except you.

26. Frame every so-called disaster with these words: 'In five years, will this matter?'

27. Always choose life.

28. Forgive everyone, everything.

29. What other people think of you is none of your business.

30. Time heals almost everything. Give time, time.

31. However good or bad a situation is, it will change.

32. Your job won't take care of you when you are sick. Your friends will. Stay in touch.

33. Believe in miracles.

34. God loves you because of who God is, not because of anything you did or didn't do.

35. Whatever doesn't kill you really does make you stronger.

36. Growing old beats the alternative -- dying young.

37. Your children get only one childhood. Make it memorable.

38. Read the Psalms. They cover every human emotion.

39. Get outside every day. Miracles are waiting everywhere.

40. If we all threw our problems in a pile and saw everyone else's, we'd grab ours back.

41. Don't audit life. Show up and make the most of it now.

42. Get rid of anything that isn't useful, beautiful or joyful.

43. All that truly matters in the end is that you loved.

44. Envy is a waste of time. You already have all you need.

45. The best is yet to come.

46. No matter how you feel, get up, dress up and show up.

47. Take a deep breath. It calms the mind.

48. If you don't ask, you don't get.

49. Yield.

50. Life isn't tied with a bow, but it's still a gift.

(c) 2008 Regina Brett This thought provoking article shared with us courtesy of my friend, Marja Broeksma, CKD


---
A Simple Truth

Interesting how things appear when they are supposed to isn't it? As I was cleaning out my emails after writing this month's Point to Ponder, I found a note from Mac Anderson who left Successories to found SimpleTruths.com.

My friend Christine Oxley shared this amazing, inspirational site with me on a recent visit to Las Vegas. Thanks Christine.

Mac shared about a new book and DVD based on a poem called The Race and I share it with you here. It fits with the thread that is being woven through this issue. Enjoy and employ its simple truths in your life.


---
Last Minute News and ideas
May:
May continued with travel from Philly (where I followed Brian Tracy and worked with 10 leaders from various furniture retailers) over to Boston to take part in NSA's Branding and Promotions Lab. Great weekend learning some new ideas and being reinforced in that I was on the right path in many of my
own efforts.
Working on a new 'year two' format for our Secret Selling Tips online sales leader's success program. We are starting to get renewals for year two, following our visit to Philly, and I want to make it even better than year one.

Catching up on a few things around the office and home after being away more than home in April. Good to sleep in my own bed for a change.

Spent some time with my 'brilliant' friend Michel Neray (Essential Message) from CAPS Toronto while he was in Edmonton to present for our CAPS Edmonton Chapter.

Co-hosted a special Wild Rose Toastmasters evening (May 29th) with a focus on technology. Lots of fun and a few new ideas for each of us to apply in our speaking.

Saw another of my articles published in Software Sales Journal May '08 issue. 3rd one since I was originally invited to submit last fall. Nice to find another audience for my ideas. Am humbled to be included in the caliber of writers who contribute to this publication.

Coached a couple of clients for a big presentation they have planned for June in Canmore. One more final rehearsal session on June 2nd and away they go.

Starting work on our Secret Leadership Tips series. Working on the website to support this new venture as well as writing the first dozen issues.

Thanks to Tracy H., one of our subscribers, for kindly recommending me to her boss. I am looking forward to working with their Western Region Sales Directors in Kananaskis, AB on July 16th of this year.

June: June will be jumping with continued work on "The Power of ONE! - Pocket Wisdom for Leaders" as well as our co-operative leadership work, "In the Company of Leaders" for launch August 15th at my Toastmasters Leadership Keynote.

Went into the studio yesterday (June 3rd) to do a few sales and leadership clips. Hope to get in and do a bit more filming later in June so I can have a full year's worth to pull from in building this series. Kudo's to Dale and his team (Sean and Chris) for their help in making this work. They are amazing.

Looking for a sponsor or two to help offset the printing for "The Power of ONE! - Pocket Wisdom for Leaders." If you know of anyone, or would like to help us, call me at: 780-736-0009

Just got a note that the sales article, where I was interviewed, will be in the Globe and Mail's Report on Business, June 12th issue. I'll have to get a copy or three. Be interesting to see what ideas the writer got and pulled from our interview.

Have agreed to sit on the Speaking of Impact (CAPS National) editorial board. Our first meeting (bridge call) is June 6th.

June 20th and 21st: Our second annual CAPS Edmonton and CAPS Calgary meeting in Red Deer. Last year was a resounding success in both programing and fund raising for our two Chapters. Two great speakers again this year. Last year 3 people paid $625 each to pick my brain for a half day. Wow! Will donate my time again this year. I had fun working with my successful bidders.

Hoping to get some away personal time as well and to catch up around the yard.

"To the world, you may be just one person.
But to one person, you may just be the world."
Mac Anderson & Lance Wubbles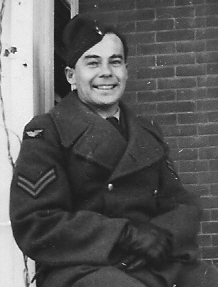 Special note: June 15th is Father's Day. I still miss my dad, 10 years after he passed away. I miss being able to call him to chat, to share good news, challenges, successes and even failures. He was my hero, my champion and my cheerleader. In fact, the last words I heard from him on my answering machine the night before he passed away were, how proud he was of me and that he loved me. He volunteered to serve his country during WWII .

Make this a special day for you both. Spend time with your dad if he is still with you, call and send a card. He may not say much, but he will be pleased you did. Some of my best memories are simple times we spent together.

Mac Anderson and Lance Wubbles created a little book entitled: To a Child LOVE is Spelled T-I-M-E. Here is a link to a promo about this delightful little book. Enjoy

PS: To our aging parents, LOVE is also spelled T-I-M-E. I remember an old folk song (1974), "Cat's in the Cradle" by Harry Chapin... its last line is: "And as I hung up the phone, it occurred to me/He'd grown up just like me/My boy was just like me ...". I would be proud to be just like my dad. I wish I could tell him again how important he was to me and how much I loved him.

---
Thanks for reading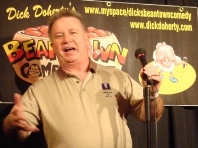 Bob 'Idea Man' Hooey would be pleased to be a part of your success team and to work with you to help make your conference, meeting or training event a success. For more information about customized keynotes, professional and personal sales, leadership success training and presentations coaching or seminars/retreats, please visit www.ideaman.net or call our Creative Office at: (780) 736-0009 for availability.

Ask about a customized conference, coaching or training package to suit your specific career, company, or organizational needs.

Ask about our innovative leadership and/or sales leader's motivational training programs.

*****
PS: Pictures are from a recent trip to Boston, MA playing tourist and having fun with local comedians along with fellow speaker and friend, Dr. Dan Diamond from Washington.

If you are new to our Ideas At Work! family, welcome aboard. We publish this e-zine to share ideas and keep in touch with our friends, readers and audience members who wanted to remain in contact and share in the lessons we acquire along the way.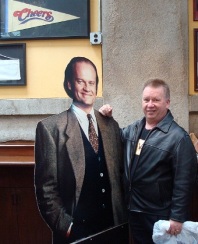 You are receiving this E-zine because someone (we hope you) subscribed. At any time, if you no longer wish to receive this E-zine, simply follow the To unsubscribe or change subscriber options visit:link at the end of this email. Please pass this issue along to anyone you think will gain some benefit from reading it. If you want to continue getting this on a monthly basis, simply do nothing.
If you have gotten this copy as a forward from one of your friends and want a copy of your own, simply follow this link and give us your email address. Our service - aweber - automatically does the rest. You will need to confirm your subscription though a link from aweber to activate your subscription.
---
Follow link for Privacy, Copyright, and Policies

---

About Bob

Bob is a professional speaker, author, leadership, sales, and business success expert



Bob is a long time leader and professional member of Canadian Association of Professional Speakers, a member of NSA-Arizona, as well as the International Federation for Professional Speakers.

He is proud to be an active professional member of these amazing groups of people dedicated to polishing their craft and to better serving their clients and audiences.

Bob is the co-founder and a past president of CAPS Vancouver, an honorary founding member of CAPS Sask., an honorary member of CAPS Halifax, as well as being an active member of CAPS Edmonton. He served as CAPS National Director (2000-2002.)

He would be happy to discuss how he can work with you to equip and motivate your leaders, their teams, sales teams, or volunteers to grow and to succeed.

Call him today at 1-780-736-0009 to explore leveraging his innovative Ideas At Work with your organization.
Or, email him at bob@ideaman.net


Ideas At Work!
10 Creativity Corner
Egremont, Alberta T0A 0Z0, CANADA