Seven Laws of Leadership
By Bob 'Idea Man' Hooey
Following my move back to Alberta in 2001 I spoke to 600 plus mayors, reeves and councilors in Edmonton, Alberta. I believe that effective leadership begins with self-leadership. Positional leadership is enhanced when these laws are followed - ie when you walk your talk.
Here are the Seven Laws of Leadership I shared with them.
Example - people need to be able to depend on your leadership
Today more than ever, people are looking for leaders who will lead by example in their dealings with people and their lifestyles.
Communication - people need to know what you are saying
Today more than ever, people are looking for clarity and consistency in our written and oral communications. They are looking for honesty and openness in the dialogue they have with us as leaders.
Ability - you need to be capable of leading other people
Today more than ever, people are looking for more than a slick appearance. They want content and proven ability they can trust to get them through the increasing challenges of the 21st Century.
Motivation - you need to know why you want to be a leader
Today more than ever, people want to know why you are doing what you are doing and so do you! A simple 'trust me' won't cut it.
Authority - people need to respond to your leadership
Today more than ever, people want to be able to see demonstrated commitment and power in your decisions and authority in your actions.
Strategy - you need to know where you are going
Today more than ever, people want to know you have a plan; one that is well thought out, covering all the contingencies and challenges. They want to know the details of that strategy before they agree to follow you.
Love/compassion - you need to care for the people around you
Today more than ever, people want to know you truly care about them, their needs, their concerns, their fears, their dreams, and their well-being. Lip service will not cut it on the 21st Century leadership track.
Take a serious look at your leadership skills in light of the above seven laws.
Those you would hope to lead are and they are judging your actions, attitudes, and your motivation.
© 2011 Bob 'Idea Man' Hooey www.ideaman.net Bob is the prolific author of 25 leadership, career, and business success books and a frequent contributor to North American consumer, corporate, association, online and trade publications.

Archives of past issues of Ideas @ Work! are available on our www.ideaman.net website. We will be adding archives of Bob's Mid-month Musings as well.

---
What do you focus on? Your successes or your failures? My mentor and co-author Denis Waitley had some wisdom to share... see if it applies to you.

---
Famous author and psychologist, Denis Waitley once said, "To establish true self-esteem we must concentrate on our successes and forget about the failures and the negatives in our lives."
Selling (ideas or services) is a challenging job with rejections, disappointments, and slow times. If you and I are to become or remain successful in the selling game we need to find ways to keep our motivation high and our self-esteem in good shape.
One suggestion is a steady diet of good reading or listening to motivational recordings. Another is to spend time with people who are themselves builders and positive in their outlooks.
---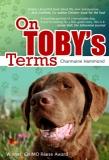 Can you help Toby today? There's a chewtoy in it for you
Don't you just love a great story?
Toby is a 70 pound Chesapeake Retriever and he has one of the most incredible stories to share. Not only was Toby a complete wrecking machine when his owners Charmaine and Christopher got him, he also held a deep secret that ultimately has changed many lives.
Toby is a very special dog, and his owner Charmaine has written a heartwarming story about their adventures together. It's such a GREAT story that Hollywood even took notice and is bringing a movie out later in 2011 about Toby!
I am asking you for a favor today (Tuesday May 17th). Please help my friend Charmaine's book, "On Toby's Terms" become a best seller today (Tuesday May 17th).
Charmaine has put together an incredible lineup of gifts you can get when you pick up one or more copies of On Toby's Terms today. One of them is a copy of my newly revised and updated e-book, THINK Beyond the FIRST Sale.

I don't ask for a lot of favors like this - but Toby is an incredible dog and Charmaine an incredible writer, as well as a personal and professional friend of mine. This is the ultimate book for readers, dog lovers, and children. It is heartwarming. It will change your perception of 'troublesome' dogs. It will show you hope where things seemed lost.
- pick up a copy (or two) today and give Charmaine a hand in making Toby Amazon's Best Selling Dog.
Thanks for your help.
Bob
PS: Today is a special day and On Toby's Terms is destined to hit the best seller charts. Toby has captured the hearts and imagination of Hollywood, and is now warming up the hearts of children and adults alike across North America.
Please help Toby today (Tues. May 17th) - it is for a great cause and a fantastic story that needs to be shared. www.ontobysterms.com
---
Last Minute News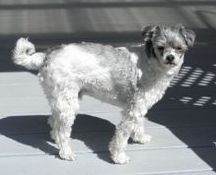 NIKKO NEEDS A NEW HOME BY THE BEGINNING OF JUNE.
My sister and her husband have retired, sold their home, and are moving June 1st to a place that unfortunately does not allow pets.
So, Nikko, a cute, friendly 6 year old Maltese cross needs a new home asap.
If you know of anyone in the greater Edmonton area who can provide a loving home for this cute little guy, or you can yourself - please call me at: 780-707-0189 or call my sister Patti directly at: 780-458-5296
This is the second favor I have asked this month...a personal one... please help Nikko find a new home where he will be loved and can add his love back in return.
Been a busy month so far with a special keynote in Calgary for the Canadian Society of Safety Engineers NOASH week conference and Trade Show. They did not have a budget for a speaker... but, we negotiated and they were willing to make a $1500 donation to the charity of my choice, so I said yes. My charity of choice in this case was the CAPS Foundation, where I am a trustee.

Have thought about this for a while and I am going to challenge my fellow CAPS Speakers to follow my lead. Don't say NO; Say YES for the CAPS Foundation.
WE have in excess of 550 members across Canada, and I'll bet everyone of them gets calls where the organization has a limited or no budget for a speaker. If only 10% of us said yes to an honorarium paid directly to the CAPS Foundation, we would not have to do much fundraising each year.
Working on writing projects and converting our publications to reader friendly format so we can access this newer way of reaching new audiences.
Irene and I are working on gardening projects at our place in the country including an in ground pond that I am digging... lots of work, but it will make our place even more fun to spend time in over the summer.

---
Thanks for reading


Bob 'Idea Man' Hooey
would be pleased to be a part of your success team and to work with you to help make your conference, meeting, or training event a larger success. For more information about customized keynotes, professional and personal leadership training and coaching, or seminars/retreats, please visit
http://www.ideaman.net
or call our Creative Office at: (780) 736-0009 for availability.
Ask about a customized conference, coaching or training package to suit your specific career, company, or organizational needs.


Ask about our innovative leadership and/or sales leaders' motivational training programs.
*****
If you are new to our Ideas At Work! family, welcome aboard. We publish this monthly e-zine to share ideas and keep in touch with our friends, readers and audience members who wanted to remain in contact and share in the lessons we acquire along the way.
You are receiving this E-zine because someone (we hope you) subscribed. At any time, simply follow the To unsubscribe or change subscriber options visit: link at the end of this email. Please pass this issue along to anyone you think will gain some benefit from reading it. If you want to continue getting this on a monthly basis, simply do nothing.
If you have gotten this copy as a forward from one of your friends and want a copy of your own, simply follow this link and give us your email address. Our service - aweber - automatically does the rest. You will need to confirm your subscription though a link from aweber to activate your subscription.
---
Follow link for Privacy, Copyright and Policies