Point to Ponder
"The greatest attitude is gratitude!"
What are you grateful for? I saw this reader-board next to a local church the other day while driving in Edmonton. Got me thinking about what I was grateful for; more so since we celebrated Canadian Thanksgiving last month and our American friends celebrate theirs later this month.
You've probably heard it said, "Your attitude determines your altitude!" I believe that to be true and constantly encourage my readers and audiences to push themselves out of their comfort zone into their winner's zone. I recently told a group of College level interior design students that their professionalism starts with an attitude and that 'their' professionalism was one of the attitudes that would give them a competitive edge in life and business.
I told them about attending a kitchen design specialist course in Boston back in the 70's where I first heard, "Professionalism starts with an Attitude!" from my soon to be long-time friend, Robert Oxley, CKD. I learned from my own experience that "Professionalism" may start with an attitude, but it is proven by our actions. I believe our 'attitude of gratitude' can differentiate us from our competition, endear us to our clients and colleagues, and help us build long-term, mutually supportive and productive relationships. Being grateful for their patronage is part of my passion.
So, what are you grateful for?
I am grateful for all of these and more: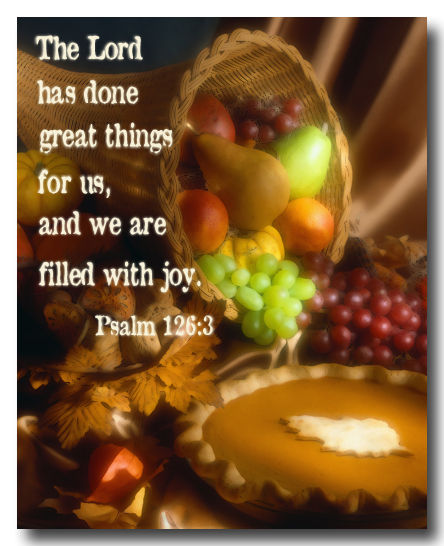 That God loves me and does so, even when I mess up.
That my wife Irene does too, smile!
That I have a wonderful woman to share my life as my wife, partner, best friend, lover, snuggler, proof reader, confidant, executive assistant, travel buddy, encourager, challenger and so much more... I am truly blessed!

That my clients, around the world, entrust me with their teams and give me the privilege of sharing my ideas and encouraging them to stretch and to grow.
That I have a career that challenges me to grow and to push myself; one which I love and that my passion has become a bridge to creating my dreams.
That my writing has found readers around the world who actually appreciate and apply the innovative ideas I share from my observations and experience.
That I am able to continually learn and leverage that learning in what I do in my life and my career.
That I am able to travel the globe both on a personal basis and professionally. And that Irene is able to be with me on some of these adventures.

In addition, that I have so many wonderful people - friends, colleagues, and family members in my life. People who love me, encourage me, push me to grow; and to actively move out of my comfort zone.

So, what are you grateful for?
---
Irene and I went to Las Vegas for a "2nd" Honeymoon.
We had a wonderful time shopping; we found another Italian Men's Wear shop in the Miracle Mile and visited both Outlet Malls. We took a drive out to Hoover Dam and generally had a great break having fun together.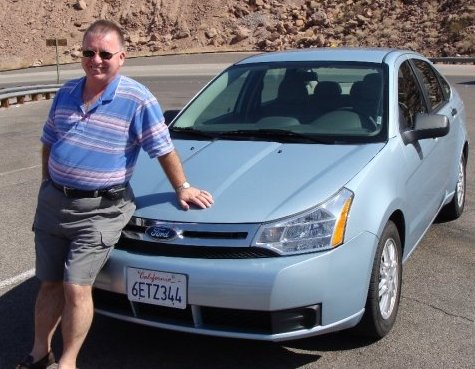 Vegas has a car rental place called Las Vegas Dream Cars. I'd mentioned it to Irene, as they would rent you fancy cars like Mercedes, Ferrari's, and other exotic cars. When we showed up to pick up our rental... the guy behind the desk said,
"FOCUS"
. I thought, yes... living your dream does take
focus
and proceeded to fill out the paperwork.
Pictured here just above Hoover Dam in our metallic blue, California licenced Dream Car... a FORD FOCUS. Hmmmm! Only in my dreams...

We went to shows each of the 4 nights we were there. The highlight for me had to be the evening we spent with Cher. Floor seats, only 6 seats from the stage.... awesome.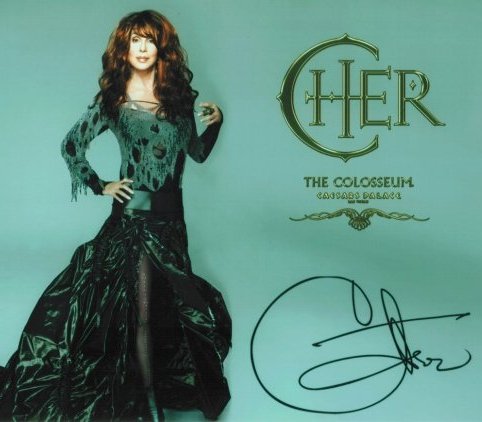 For nearly two hours, Cher, who is somewhat older than me (into her 60's), entertained us and amazed us with both her talent and her wardrobe changes (a different outfit for every number she performed and there were a lot of them). It was amazing to watch (almost at the feet of) a master performer at work. Even after 45 years as a performer, she continues to polish her craft and to give her audiences her best... actually to give us more than we expected. Got our picture taken and an autographed one from Cher.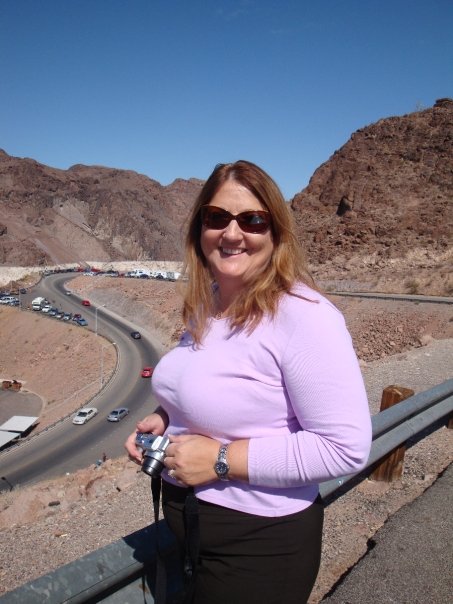 Hint:
Are you doing that with your clients and careers? Are you giving your best and giving more than you expect? That, would be a secret of success for profitability and longevity in your career and business.
We drove out to Hoover Dam and had a leisurely lunch in Boulder City... nice day trip and a chance to see how the building had changed the dessert scenery. I remember one of my first trips to Las Vegas driving out to the dam through the desert, now fully populated with Henderson and other urban sprawl.
Irene pictured here above the dam in a little turn in that gave us a better view of this amazing building project.

---
Burn Your Boat

By John Boe
I believe that the great NFL Hall of Fame coach, Vince Lombardi, had it right when he said, "The quality of a person's life is in direct proportion to their commitment to excellence, regardless of their chosen field of endeavor."
Do you agree with Coach Lombardi or are you the type of person who has difficulty staying focused and keeping commitments?

Do you allow the negative influences of fear, anxiety, self-doubt and worry to dominate your thinking and sabotage your results?
Sadly, most people fail to achieve their goals, not because they're lazy or lack self-motivation, but because they were never "fully committed" to succeed! I can't think of a single great achievement that has ever been attained without first, a plan of action and then an unshakable commitment to its accomplishment. Walt Disney was arguably one of the most creative dreamers and determined men of the twentieth century. Walt understood the power of commitment and would frequently tell those around him, "When you believe in a thing, believe in it all the way, implicitly and unquestionably."
The ancient Greek warriors were both feared and respected by their enemies. In battle, the Greeks established a well-deserved reputation for their unsurpassed bravery and unshakable commitment to victory. The key to their overwhelming success on the battlefield had far more to do with how the Greek commanders motivated the warriors than it did with issues of tactics or training. The Greeks were master motivators who understood how to use a "dramatic demonstration" to infuse a spirit of commitment into the heart of every warrior. Once the warriors had been offloaded from their boats onto their enemy's shore, the Greek commanders would shout out their first order..."burn the boats!" The sight of burning boats removed any notion of retreat from their hearts and any thoughts of surrender from their heads. Imagine the tremendous psychological impact on the soldiers as they watched their boats being set to the torch. As the boats turned to ash and slipped quietly out of sight into the water, each man understood there was no turning back and the only way home was through victory.
In your sales or business career your battles are not fought with weapons on foreign shores, but within the confines of your own mind. A truly committed salesperson does not have the luxury or the time for the self-indulgence of negative thinking. The true underlying motivation for all success is a deep and unwavering commitment to the task at hand. The sales profession is a demanding and challenging career, but it is also personally rewarding and financially lucrative for those who are fully committed to becoming successful. If you are being pushed around mentally by thoughts of fear, anxiety, self-doubt and worry, it's time to "burn your boat" and become fully committed to your career!
"Until one is committed, there is hesitancy, the chance to draw back, always ineffectiveness. Concerning all acts of initiative and creation, there is one elementary truth the ignorance of which kills countless ideas and splendid plans: that the moment one definitely commits oneself, and then providence moves too. All sorts of things occur to help one that would never otherwise have occurred. A whole stream of events issues from the decision, raising in one's favor all manner of unforeseen incidents, meetings and material assistance which no man could have dreamed would have come his way. Whatever you can do or dream you can, begin it. Boldness has genius, power and magic in it. Begin it now."

- Johann Wolfgang von Goethe
© Copyright 2009, John Boe International. John Boe presents a wide variety of motivational and sales-oriented keynotes and seminar programs for sales meetings and conventions. John is a nationally recognized sales trainer and business motivational speaker with an impeccable track record in the meeting industry. To have John speak at your next event, visit www.johnboe.com or call 877 725-3750. Free Newsletter available on website.
---
Riding the Wind... another new experience for Bob
Quite a few years ago I did some skydiving in Penticton, BC during a summer break. My two dives were filmed and on the video were clips of skydivers doing aerial acrobatics as well as an indoor vertical wind tunnel where they practiced their moves. I'd heard there was one of these indoor skydiving tunnels in Las Vegas, but had never found it. On this trip we happened to be driving around and I saw their sign from the corner of my eye. We checked it out and it was the one I had seen in my video.
On the Thursday morning we headed over where I underwent training and video instruction prior to climbing into my
loose
body suit. Then I was led into the padded, vertical wind tunnel with two other 'older' flyers. I admit I was a bit nervous... ok, perhaps a lot.
Each of us took turns launching from the floor as well as jumping into the wind and with the help of our trainer took turns riding the wind. It was an amazing physically and mentally challenging experience and one I will definitely be repeating on our next trip. Who needs botox when you have the uplifting power of 120 mph winds buffeting and lifting your face and your body!

You know me... I tend to look for the lessons in my life experiences and this event was no different.
I learned that, with the right equipment, the right team, and of course the right attitude, and a bit of lift, you can fly. We face challenges every day and some of them would tend to make us want to give up. However, we can choose to 'ride the wind' and rise above the challenges in our lives.
(Works best with Window Media Player... runs about 3:20 with titles and credits.)
---
Late breaking news and views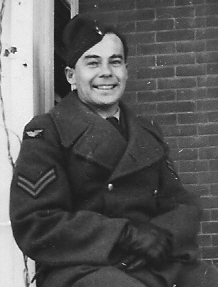 November 11th is fast approaching and we have a brief moment of pause to remember those who fought and died for our freedoms.
I have to admit our fast paced lives tend to insulate us from the realities our armed forces endure on a daily basis. They risk life and limb on our behalf and they do it for less than some of our part time workers get paid to load our groceries.
My dad (pictured here) and my uncle Ralph served with honor in the Canadian Air force during WWII. Neither of them talked about their experiences... simply, "we did what we had to do!"

My 96 year old buddy (he'll be 97 on November 9th) Steve Bigoray served in the army as well. He served as a mechanic or fitter through the entire conflict, including the allied landings in Italy and the occupational forces in Germany following the surrender of the Nazi regime. He left a wife and a one year old son behind and went off to fight for his country. Even at his advanced age he will be standing in remembrance at the local November 11th event.
This November will be a bit different than last year when I was heading off to Iran for 8 days. My speaker friends David Saxby and George Torok are heading over to work with Sepehr this year. Trust Sepehr will bring me back again next year. We've chatted about it a couple of times.

I actually get to stay closer to home and will be making the best of my time as Irene and I will be away (Australia) for most of January. Looks like I can attend both my Edmonton and Calgary CAPS meetings this month. Lots of work on websites, blogs, articles to write and place, a new
Pocket Wisdom for Speakers
mini-book to finish and publish prior to our
CAPS National Convention
in Calgary next month. Irene is attending for the first time and I am presenting at Meet the Experts again.
Continuing my executive coaching work with a client in Edmonton, working with a couple of other speakers on joint projects, hope to get into the film studio, and of course promoting a bit in Australia prior to our trip (perhaps get an engagement), as well as promoting in Holland for March 2010 for the same reason.

---
Thanks for reading... invite your friends to subscribe to this ezine.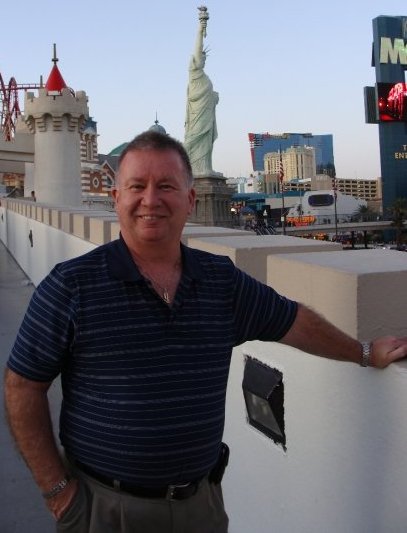 Bob 'Idea Man' Hooey
would be pleased to be a part of your success team and to work with you to help make your conference, meeting, or training event a success.
For more information about customized keynotes, professional and personal leadership training and coaching, or seminars/retreats, please visit
http://www.ideaman.net
or call our Creative Office at:
(780) 736-0009
for availability.
Ask about a customized conference, coaching or training package to suit your specific career, company, or organizational needs.

Ask about our innovative leadership and/or sales leaders' motivational training programs.

*****
If you are new to our Ideas At Work! family, welcome aboard. We publish this monthly e-zine to share ideas and keep in touch with our friends, readers and audience members who wanted to remain in contact and share in the lessons we acquire along the way.
You are receiving this E-zine because someone (we hope you) subscribed. At any time, simply follow the To unsubscribe or change subscriber options visit: link at the end of this email. Please pass this issue along to anyone you think will gain some benefit from reading it. If you want to continue getting this on a monthly basis, simply do nothing.
If you have gotten this copy as a forward from one of your friends and want a copy of your own, simply follow this link and give us your email address. Our service - aweber - automatically does the rest. You will need to confirm your subscription though a link from aweber to activate your subscription.
---
Follow link for Privacy, Copyright and Policies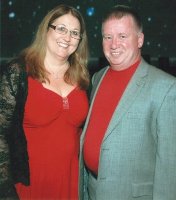 Moving into Year two, still having fun, and still in love... who knew?
I think we both did... smile!
Bob and Irene pictured here at the Cher show and experience in Las Vegas.

---
A perfect gift for the person who loves life and loves baking. 52 reminders of your love. And you can share it with the whole family or office.

Subscribe to Muffin Mania! a weekly mailing of stories, thought provoking comments and a muffin motivational. As well, of course, you will find your weekly muffin recipe. We hope you enjoy the muffins and bake a double recipe!
Your subscription is only $15 (CDN) for one full year of Muffin Mania! e-mails.
I've had the pleasure of sampling most of these recipes... yummmmmm!
I gave them my 3 muffins approval rating.

---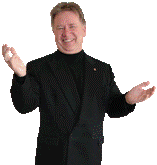 About Bob

Bob is a professional speaker, author, leadership, sales, and business success expert




He is proud to be an active professional member of these amazing groups of people dedicated to polishing their craft and to better serving their clients and audiences.

Bob is the co-founder and a past president of CAPS Vancouver, an honorary founding member of CAPS Sask., an honorary member of CAPS Halifax, as well as being an active member of CAPS Edmonton. He served as CAPS National Director (2000-2002).

He would be happy to discuss how he can work with you to equip and motivate your leaders, their teams, sales teams, or volunteers to grow and to succeed.

Call him today at 1-780-736-0009 to explore leveraging his innovative Ideas At Work with your organization.

Ideas At Work!
10 Creativity Corner
Egremont, Alberta T0A 0Z0, CANADA