Point to Ponder
"I got troubles!" Steve Bigoray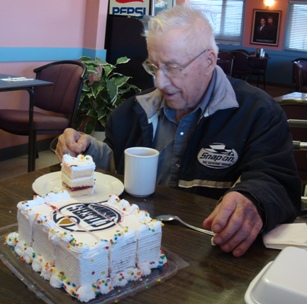 As many of you know I lost my 98yr old buddy Steve on July 15th, 2011. He had been a delightful part of my life when I moved out to Egremont from BC back in 2000. He and I had so much fun, just talking and hanging out. He loved Irene when she joined the family and would ask how she was if she wasn't out here. One of the gifts he gave me was his family as part of mine.
Every so often I would pick up the phone and hear the words above. I would put on my coat and boots (winter) or just head out the door to see what his 'troubles' were.
Sometimes they were minor, like a blown fuse or the TV not working. Sometimes it was something more serious like the sat dish out of alignment or his car wasn't working right and we would have to wait until Kelly (his grandson) came home from work. Most of the time it was a small thing that, to a man in his 90's, were challenging; but to a younger man (me) not so.
I was pleased to help him and to do what I could for him. And I learned a few lessons along the way.
1) Ask for help. Steve was a very independent man but he learned that he needed help and he learned to ask for it. One of the biggest lessons I've learned in leadership is to ask for help and advice. I am going to be asking for lots of help as I take on the leadership of my CAPS Edmonton Chapter.

2) Accept the help you ask for! Enough said. You don't always have to heed the advice, but you can acknowledge those who offer it. If you ask for help, be gracious and allow them to do so. This honors them and helps build a solid relationship.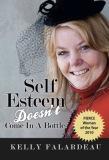 3)
Return the favor.
Where you can, return the favor. When you can't, pass it forward. I remember Steve's son Ron wanted to build a bigger garage. He and Kelly had kept my car running well and I appreciated their help and friendship. Kelly now helps keep all of our cars in good running order. I remember telling Ron, "I don't know much about cars, but I can swing a hammer." Ron and I would frame walls and when Kelly and Steven came home we would put them up. Each day I look across the lot and see the garage that we built together.
Picture: My friend Kelly is working on her second book and I was pleased to contribute.

4) Keep in mind your troubles may be smaller than you think. Often, to us, each trouble can seem to be insurmountable. Sharing your concerns can make a major difference in bringing them into perspective. Steve and I talked about all sorts of things and often just talking helped me see things in a different light. I have this kind of relationship with my wife, Irene, and it helps me in many ways to be able to openly talk about the various challenges in my life. She is a pretty smart lady and I love her.
5) Take responsibility for your self. This can be a tough one, but when we take personal leadership and responsibility we begin to move ahead. Steve eventually decided he didn't want to drive which made many of us relieved. When he had to go to pay bills, he would suggest we take his car, and would then hand me his keys.
Note: Just had a bar-b-que on Monday and Steve's grandson Kelly, Christine and now, one year old Alexa attended. We were joking that I would now be able to call them when I had 'troubles' in 20 years or so.

Side note: You can work through your troubles.

I have a young friend going through a serious life challenge. For now, to him and his mother, it seems daunting. I believe he has the strength to work through it and regardless of the time it takes he can come out the other side stronger and wiser. Life is not always easy and sometimes we go through really ugly and tough times. Keep focused on the future. Live day by day, hour by hour if needed. Reach out for help where you can and take responsibility for working through it and learning the lessons life is teaching you. And, love your mom who wants to help but can't in this situation. She loves you, as do I, and believes in you. Live up to her belief in your potential.

Until next month.
Bob 'Idea Man' Hooey
PS: Steve is pictured here on is 97th birthday.
Archives of past issues are available on our www.ideaman.net website.

---
September can be a stressful month. Kids going back to school; summer is over, sigh; last long weekend at the lake; back to work for real; etc.
My delightful friend Patricia Morgan shared some insights on stress and how to relieve it. Thought I would share it with you. Patricia was one of the first to join our www.AlbertaSpeakers.com project when it was launched. Patricia and I are both members of the Canadian Association of Professional Speakers. She is the current President of CAPS Calgary, I am President-elect of the Edmonton Chapter. Now, there is no stress in leading a volunteer organization. Ok, I am kidding... but you get the point. We all have stress and when we learn to handle it better, we live healthier, happier lives. Patricia is one of those who has learned this lesson and shares it, and her hugs with everyone she meets.
I'll see Patricia on Sat. Sept 10th in Toronto when we are both attending the CAPS leadership summit. I am looking forward to my hug.
---
Relieve Stress with 7 Lighthearted Tips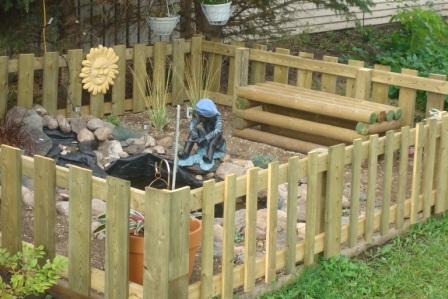 Dr. Hans Selye called healthy stress eustress and too much stress distress. We need challenge or stress to survive, to give meaning to our lives and a reason to get out of bed each morning. It is best to discover that zone where enthused promptings becomes DIS-STRESS and avoid going there. But, hey, we are humans and often find ourselves in the pothole of despair, frustration and strain.
Here are some light hearted ideas to ease your internal tension:
ONE: Describe what you heard and saw when you first felt distress. Example: "My boss told me, 'Your calculations are wrong. Redo the report.'" Now make up an honest, creative or silly answer to this question. "Why do you love this stress?" A possible answer is, "This gives me a chance to redo the calculations with a built in raise for me."
TWO: Ask a friend or support person to listen, without offering solutions. You want to simply and loudly release your woes. Wallow, wail, whine, groan and cry with exaggeration. Maybe the two of you will end up laughing.

THREE: Call on your Inner Wisdom for some cheering up. I have an image of a little red breasted robin that brings me some chirpy words. "Cheer up, today will pass and tomorrow could be worse or better . . . and your mother still loves you."

FOUR: Have a soothing or fun song that you sing to yourself. One of my favorites is "On a clear day, rise and look around and you will see who you are. On a clear day how it will astound you, that the glow of your being outshines every star."

FIVE: Rewrite a rhyme or silly ditty. Here is revised version of Mary Had a Little Lamb:
Suzy had a dis-stressful day.
Mistakes happened wherever she would go.
And no matter where Suzy went
The parking meter man would know.

SIX: Develop affirming self talk:

What other people think of me is none of my business.

The road to success is paved with mistakes.

If one person tells me I look like a horse, forget it. If two people tell me I look like a horse, I might want to pay attention to my behavior. If three or more people tell me I look like a horse, it's time to check the price of saddles.

There's always somebody doing better than me and somebody doing worse than me. At least I have me.

A weakness named can become a strength.

"I think I can. I know I can," just like the Little Red Engine that Could.

Maybe the biggest joke of my life is my seriousness. It must be an illusion of grandeur to imagine I am so important.

SEVEN: A day filled with too much stress warrants an extra dose of pampering: a nap, chocolate, a bubble bath, a massage, a pedicure, movie and a bag of popcorn.

Patricia Morgan is a speaker, workshop leader and author of From Woe to WOW: How Resilient Women Succeed at Work (http://www.FromWoeToWOW.org) She is a founding member of the www.AlbertaSpeakers.com network. Contact her to help your people become stress hardy at 403-242-7796, patricia@SolutionsForResilience.com or http://www.SolutionsForResilience.com
PS: Pictured here is my new Pond to Ponder...where I can go and relax and de-stress my life.
---
Last Minute News
Wow, where has the summer flown.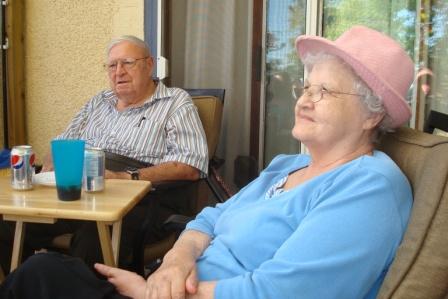 Got lots done this summer. Two e-books updated and revised into reader format for Kindle, iPad, Kobo. Contributed to two colleagues' books, updated some websites. Loads of work done at our place in Egremont. Still spreading the 15.4 yards of gravel, hope to have that done before the snow comes. Working on proposals for client projects and work.
Sept 10-13th: Toronto for the CAPS Leadership Summit.
Sept. 17th: Calgary
Sept 21-23rd: Calgary for Media Mastery boot camp with Shawn Duperon
Oct. 1st: CAPS Edmonton with Toni Newman from Montreal.
Pic: George and Lili Sidor (Irene's folks at our place in Egremont)
---
Thanks for reading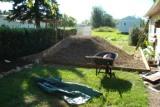 Bob 'Idea Man' Hooey
would be pleased to be a part of your success team and to work with you to help make your conference, meeting, or training event a larger success. For more information about customized keynotes, professional and personal leadership training and coaching, or seminars/retreats, please visit
http://www.ideaman.net
or call our Creative Office at: (780) 736-0009
Picture: 15.4 cubic yards of gravel for the new parking pad. My cardio workout for 2011
Ask about a customized conference, coaching or training package to suit your specific career, company, or organizational needs.


Ask about our innovative leadership and/or sales leaders' motivational training programs.
*****
If you are new to our Ideas At Work! family, welcome aboard. We publish this monthly e-zine to share ideas and keep in touch with our friends, readers and audience members who wanted to remain in contact and share in the lessons we acquire along the way.
You are receiving this E-zine because someone (we hope you) subscribed. At any time, simply follow the To unsubscribe or change subscriber options visit: link at the end of this email. Please pass this issue along to anyone you think will gain some benefit from reading it. If you want to continue getting this on a monthly basis, simply do nothing.
If you have gotten this copy as a forward from one of your friends and want a copy of your own, simply follow this link and give us your email address. Our service - aweber - automatically does the rest. You will need to confirm your subscription though a link from aweber to activate your subscription.
---
Follow link for Privacy, Copyright and Policies
What's New!
Bob to be officially elected President for CAPS Edmonton on Sept. 10th.

Bob on LinkedIn
Bob on Facebook
Bob on Plaxo
Watch Bob on YOUTube
---
About Bob

Bob is a professional speaker, author, leadership, sales, and business success expert




He is proud to be an active professional member of these amazing groups of people dedicated to polishing their craft and to better serving their clients and audiences.

Bob is the co-founder and a past president of CAPS Vancouver, an honorary founding member of CAPS Sask., an honorary member of CAPS Halifax, as well as being an active member of CAPS Edmonton. He served as CAPS National Director (2000-2002).

He would be happy to discuss how he can work with you to equip and motivate your leaders, their teams, sales teams, or volunteers to grow and to succeed.

Call him today at 1-780-736-0009 to explore leveraging his innovative Ideas At Work with your organization.

Ideas At Work!
10 Creativity Corner
Egremont, Alberta T0A 0Z0, CANADA