Point to Ponder

Anything to declare...?


How often have you heard these words as you stand or sit in line to reenter Canada after a vacation or business trip? And how often have you been scratching your head wondering if you remembered everything, or added it up correctly?

As a professional speaker, success coach, and trainer, I often have the privilege of traveling North America and occasionally other countries to share my Ideas At Work! My work has allowed me to visit and work in 34 countries on 4 continents so far. This year I have been fortunate to visit Honolulu, Hawaii; Australia (Sydney, Perth, Geraldton, Kalbarri, Noosa Head, and Brisbane); Amsterdam; Detroit, Mi; Mexico; Seoul, Korea; Valdivostok, Eastern Russia; and Orlando, Florida in addition to traveling across Canada. This month I will be in Phoenix for CAMP NSA and December will see me flying to Montreal for our 14th annual CAPS convention.


Despite the romantic notion of world travel and the privilege to meet people from around the globe, being on the road is not always fun. Late flights, rushed food, not enough sleep, missed connections, and varying conditions for food, service, and variable accommodation can take their toll on your body and your spirit. But I wouldn't miss it for anything - I love what I do! Some of the trips are even more special as Irene is there for the adventure.


But I have to admit, there are times when I've flown nearly 24 hours and had a delay or two enroute that I really want to answer the question "Anything to declare...?" with a simple, tired, "Yes, I'm glad to be home and I'm glad to be a Canadian."

How about you?

© Copyright 2010 Bob 'Idea Man' Hooey http://www.ideaman.net All rights in all media reserved.
Archives of past issues are available on our www.ideaman.net website.
---
Thanksgiving greetings to our US subscribers. I wish you the very best for this season.
---
Seven success ideas you can build on!
By Bob 'Idea Man' Hooey

If we are serious about offering value-added service and meeting the changing needs of our customers, we need to explore some different avenues in helping them solve or resolve their problems. Here are seven areas that successful businesses have used in their efforts to assist them. See if some of these will lend themselves to your career or business, and build on it!
Showroom or in-store seminars
If your product or service lends itself to being more effectively used by the use of different applications, holding an in-house session is a great idea. How can you adapt or change your situation to be able to offer this service to your potential customers? I used these activities to enhance my career as a successful kitchen designer.
In-house, client newsletter or e-zine
Keeping in touch and sharing information on how to better use your products or services or what's happening in your industry is a great way to serve. With some of the new software programs, this is increasingly easier to accomplish. I'd suggest doing this 2 to 4 times a year at first, so you don't promise what you can't deliver. Keep it simple and conversational. Keep the focus on "WIIFM" - what's in it for me! Write it from their perspective, if you would truly serve them. It can even be done as an e-letter and sent via the Internet. When will you start? What will you call it? Send me a copy... bob@ideaman.net ... I'd love to see it! This is why we have been publishing our Ideas @ Work! ezine for the past 6 years.

Send stories to local media
Become a source of information to your community by taking the risk of sending items of interest to their readers to the media. Keeping people informed about newsworthy developments is a customer service activity. How can you do this in your area? Being quoted or having your articles published can lead to some very productive responses. I was hired to speak for OK Tire in Cancun after the lady who was planning the event read one of my articles and decided I was a great fit for her event - then she called to engage me. (Gee, February in Cancun. Who would have thought?)

Write a booklet, workbook or book
If you have built a solid reputation or a depth of experience in your field, perhaps you can add value to your service or business by taking the time to write a few thoughts. It doesn't have to be a work of art, just valuable and easily read. I started with "How to Remodel Your Kitchen and Stay Married!"" when I was still designing kitchens 15 years back. It was a very effective tool! Since I moved into the realm of speaking, coaching and mentoring I have been able to write and create a wide range of business, sales, leadership, and career success publications. Recently we've published 4 Pocket Wisdom books on Sales, Leadership, Creativity, and Presentation Skills. We plan to publish at least a dozen over the next few years.

Mall shows or home shows
Another opportunity to provide a needed service to potential customers. It's a bit of work, but it will pay off in the long run. Does your firm or product lend itself to this type of instruction and marketing? Check out opportunities in your area to better serve your customers, by sharing your knowledge and exhibiting what you provide to the market. Is there a mall show in your area that you can enter? How about a display at a local bank or other location? My 'How to Remodel..." lead to an offer to headline at the BC Home Show on my own Kitchen Idea Stage. It worked wonders for my exposure and my business. Another area would be to set up a display at local networking and business or professional association events.

Continuing education or guest lecturer
This is how I started and eventually this outpouring of training as a professional kitchen designer allowed me to teach fellow designers and potential customers alike. Later, we expanded areas of instruction into the areas of time management, creativity and problem solving and of course Customer Service. I've been a full time speaker, trainer and consultant now for over 15 years; a National charter member of the Canadian Association of Professional Speakers; and a member of the National Speakers Association. It all started in night school. What is it you know that would be teachable and provide solid value to potential customers? What is stopping you from taking this step?
Become a media source
Contact your local media and let them know you'd be willing to act as a source if something comes up within your area of expertise. Often they are looking for local or national responses to breaking stories. If they know you and your expertise, you might be called on to respond or comment as an industry 'expert.' What can you be an 'expert' on? Make a commitment to let them know! See our 'Creative Collection of Wisdom' Articles web page for information on how to become known as the expert. www.ideaman.net/articles.html
Other ideas
As you read this, other ideas have crossed your mind. Take a moment to jot them down. I'd be glad to hear your ideas as well. Drop me a note at bob@ideaman.net

Copyright 2010 Bob 'Idea Man' Hooey All Rights Reserved. Bob is a Business Enhancement Success Thinker, Success Mentor and trainer who works with individuals and organizations who want to unleash their potential and thrive in the 21st Century. He is the author of 10 business, leadership and career success publications and his Ideas At Work! have been successfully applied by then's of thousands of professionals across North America. Visit his website for more information: www.ideaman.net
---
Last Minute News
October was an amazing month. Keynoted for SKF Canada's cross Canada sales team and their executive following the opening of their new Solutions Factory in Edmonton. Evidently I did well as I just had a report back that their Canadian President wished I'd had more time with his team.


Our CAPS Alberta Meet in the Middle event was very successful. Even more so when crazy 'Bob the auction guy' showed up. Thanks to the generousity of our donors and the largeness of our members and the kind assistance of Randy Ritz during the auction, we raised $12,340 during the auction. This will go to help both CAPS chapters fund their programs in 2011.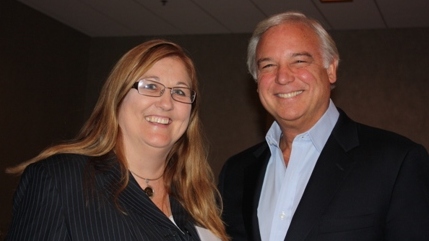 Irene and I attended an evening with
Jack Canfield
who was in rare form. A great evening and some thoughts worth revisiting from Jack. We were able to spend a couple of hours with him at a VIP meet and greet in the afternoon. Very gracious man and Irene enjoyed meeting him in addition to listening as he shared a few ideas.
I also attended the New Rules of Marketing seminar earlier in the month. So much to learn, so much to do. Growth is great, but it takes discipline and investment.

Fall is still a bit slower than last year, but the spring 2011 is starting to fill up nicely.
November:
several events to participate in...including two meetings where my friends
Paul Bridle
from the UK and
Shawne Duperon
from Michagan are speaking, with the most fun being part of the NSA Chapter Leadership Council and helping to facilitate CAMP NSA in Phoenix. I had the privilege of being the first Canadian to attend CAMP NSA in 1999 (2nd year they had it in operation to equip and train their incoming Chapter leaders.) I have the Las Vegas and the Florida Speakers Chapters to guide and serve this year.
I have been a member of the
NSA-Arizona
chapter for about 3 years and I will be able to attend a meeting in person this month during my visit. Cool!
Will also be meeting with a prospective business partner who lives in Phoenix. One of the options we might explore is taking his company's training into Australia in the future.
Will be kitten sitting while I work on a couple of new writing projects and fine tuning our Sales Success Mentors 90 day power program and a parallel one for leaders and managers.
Also working on the Just for CAPS cabaret... Putting the FUN back in FUNdraising event in support of the CAPS Foundation where I serve as a trustee. This evening may very well be the highlight of the upcoming CAPS convention in Montreal next month.

Moving into a new year soon for our various speaker joint venture promotional sites: Alberta Speakers 5th year, Toronto Speakers 3rd year, Calgary, Edmonton, Vancouver, Sask. speakers into year 4. So I will be sending out invoices in the next week.
---
Late breaking news
Team Hooey has two new members as of October 31st.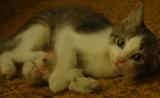 This is Jazz (actually they called her Jazmin at the Humane Society) and we will most likely keep that and call her Jazz.
She is a very active 3 month old short haired cross whose birthday was November 1st.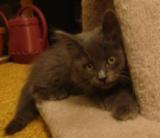 This is.... (we don't know yet) They called him Newman at the Humane Society and frankly neither of us liked that name.
I'm calling him Dusty for now. He will be 3 months old on November 19th and is a long haired cross. He is also a very active youngster and between the two of them we will be very busy 'kitty' proofing both homes.

Any ideas for what we should call him?

...they are very loving, extremely active, and challenging us to kitty proof the house... but we have fallen in love with them already. We'll let you know the final name decision in December's issue.
Follow this link
to Facebook for a few more pics from their first day in their new home. I think they have decided they like each other, they like us, and they like their new home. That is great... now I have two new fuzzy friends to share love with along with loving my wife.
---
Thanks for reading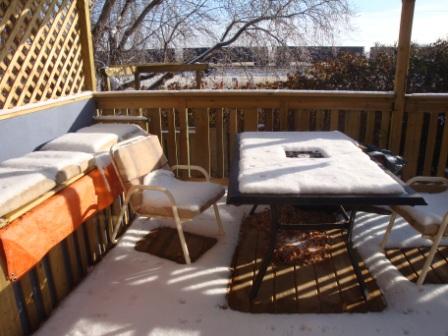 Bob 'Idea Man' Hooey would be pleased to be a part of your success team and to work with you to help make your conference, meeting, or training event a success. For more information about customized keynotes, professional and personal leadership training and coaching, or seminars/retreats, please visit http://www.ideaman.net or call our Creative Office at: (780) 736-0009 for availability.

Ask about a customized conference, coaching or training package to suit your specific career, company, or organizational needs.
Guess summer and fall are gone... this picture was taken on October 29th...

Ask about our innovative leadership and/or sales leaders' motivational training programs.

*****
If you are new to our Ideas At Work! family, welcome aboard. We publish this monthly e-zine to share ideas and keep in touch with our friends, readers and audience members who wanted to remain in contact and share in the lessons we acquire along the way.
You are receiving this E-zine because someone (we hope you) subscribed. At any time, simply follow the To unsubscribe or change subscriber options visit: link at the end of this email. Please pass this issue along to anyone you think will gain some benefit from reading it. If you want to continue getting this on a monthly basis, simply do nothing.
If you have gotten this copy as a forward from one of your friends and want a copy of your own, simply follow this link and give us your email address. Our service - aweber - automatically does the rest. You will need to confirm your subscription though a link from aweber to activate your subscription.
---
Follow link for Privacy, Copyright and Policies
Bob is off to Phoenix later this month to help facilitate CAMP NSA. He was asked to join the NSA Chapter Leadership Council during his attendance at the NSA convention in Orlando this summer.
This is a payback trip for Bob. He had the privilege of being the 1st Canadian Camper shortly after NSA began this program to train their incoming Chapter Presidents (1999).

---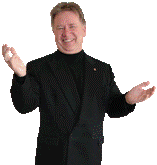 About Bob

Bob is a professional speaker, author, leadership, sales, and business success expert




He is proud to be an active professional member of these amazing groups of people dedicated to polishing their craft and to better serving their clients and audiences.

Bob is the co-founder and a past president of CAPS Vancouver, an honorary founding member of CAPS Sask., an honorary member of CAPS Halifax, as well as being an active member of CAPS Edmonton. He served as CAPS National Director (2000-2002).

He would be happy to discuss how he can work with you to equip and motivate your leaders, their teams, sales teams, or volunteers to grow and to succeed.

Call him today at 1-780-736-0009 to explore leveraging his innovative Ideas At Work with your organization.

Ideas At Work!
10 Creativity Corner
Egremont, Alberta T0A 0Z0, CANADA